I'm sure some of you mothers can relate, every time I think I can go back to carrying a regular purse I'm left with the chore of emptying it and stuffing my mommy gear back into the diaper bag! I really thought that diaper bags were just for infants, but as it turns out, they really are for anyone who has a child wearing a diaper!
As the mother of a 17-month-old baby boy, I decided I might as well go on the hunt for a new bag in hopes of finding one that looks a bit more elegant than my last. After a trip to my local baby store I quickly realized that the bags on display were just average. Realizing I was not going to find the elegant bag I had been dreaming of, I turned to the internet for a little retail therapy.
Luli Bebé Designer Diaper Bags
It was there that I came across Luli Bebé, an online baby store carrying designer bag and accessories, shoes, teethers, toys, and so much more. I was sold on the very first picture I saw — the Ines Collection from designer Pasito a Pasito.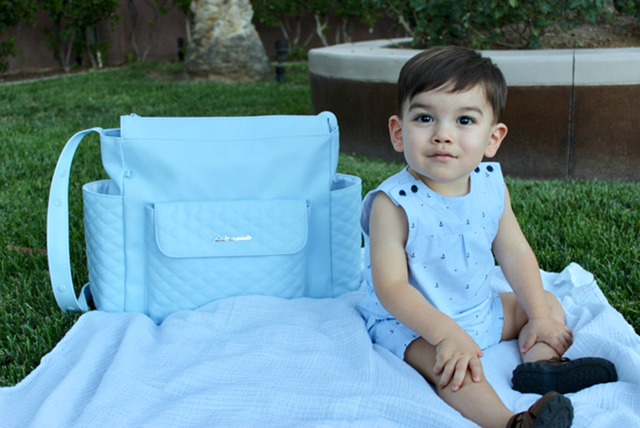 Ines blue eco- leather diaper bag is a multifunctional bag. It can be used not only as a changing bag, but it is also fully adaptable to your stroller with a long handle for holding on the baby stroller and shoulder. Many compartments and pockets make organizing easier for mom. This bag can be washed by hand or in the machine. I'm in love with my new fancy mom bag! Get yours at lulibebe.com.
Marisa — Mom of Mikey