My name is Abbey, and I grew up on a picturesque farm in the middle of the city. It was the best of both worlds. Our house was situated in between my grandparents' house and my cousin's house. It was nothing short of perfect. My childhood consisted of running through fields of flowers, climbing gigantic trees, and having encounters with various wildlife. Dreamy, I know. I do not take my childhood for granted. I appreciate the adult it turned me into. When I think back to the 8-year-old me with red-headed pigtails and dirt underneath my fingernails, without a care in the world, I cannot decide what I would tell her if I could travel back in time. Part of me would want to prepare her for what her life would entail, but the other part of me would not want to ruin it for her.
I fell in love with my husband on our first date. I was 20, he was 21. The date was nothing special, but the boy was. We just went to dinner and a movie, and then we walked around a park for hours, way past my bedtime. We have spent every day together since, and here we are, 12 years later, stronger than ever as we have lived through all the ups and downs this life has had in store for us. I know this sounds cheesy and not realistic, but he truly felt like he was the other half of my brain and my soul that I had been missing in my life up to that point. I love doing life with him. His quiet love drowns out my every fear. He never stops trying to make me laugh. He is my calm. He never seems hopeless or defeated. He is consistent, he's always been there for me and I know he always will be.
I got my bachelor's degree in communications and we got married while I was finishing my last year of college. After graduating, I worked in Marketing for a Non-profit organization for 8 years. I loved my job. One spring day in 2016, I woke up with the strongest thought on my mind, out of nowhere, and it was the thought that I should quit my job and instead foster babies who have been exposed to drugs in utero. I felt like I was not making enough of a difference in the world at my marketing job, and I wanted to truly make a difference in the lives of babies who needed me. I told my husband that morning, and I am sure he thought I was crazy, but luckily, he was supportive of my decision, and we have never looked back.
Five months after that spring day, I got my first phone call from DCFS and I said yes. My husband was out of town on a business trip. Luckily, my mom was able to come with me to the hospital to pick up the baby. I could not believe they just handed him over to me, like, "Here you go!" Saying yes to that phone call changed our lives forever. I said yes to a baby boy I had never seen or met and did not even know his name. I was so naive. I had (and still have) so much to learn about how to be a mom, and about life in general. We were lucky enough to be able to adopt our son 14 months later. Words do no match how grateful I feel to be his mom.
We have been licensed foster parents for 5 years. We have had 5 newborn placements and have adopted one of those placements, our beautiful son who is now 4 years old. Nothing compares to being foster parents. It is the weirdest experience on this planet. However, it teaches me patience, humility, sacrifice, love and selflessness. It hurts and it is difficult, but I feel it is the purpose of my life.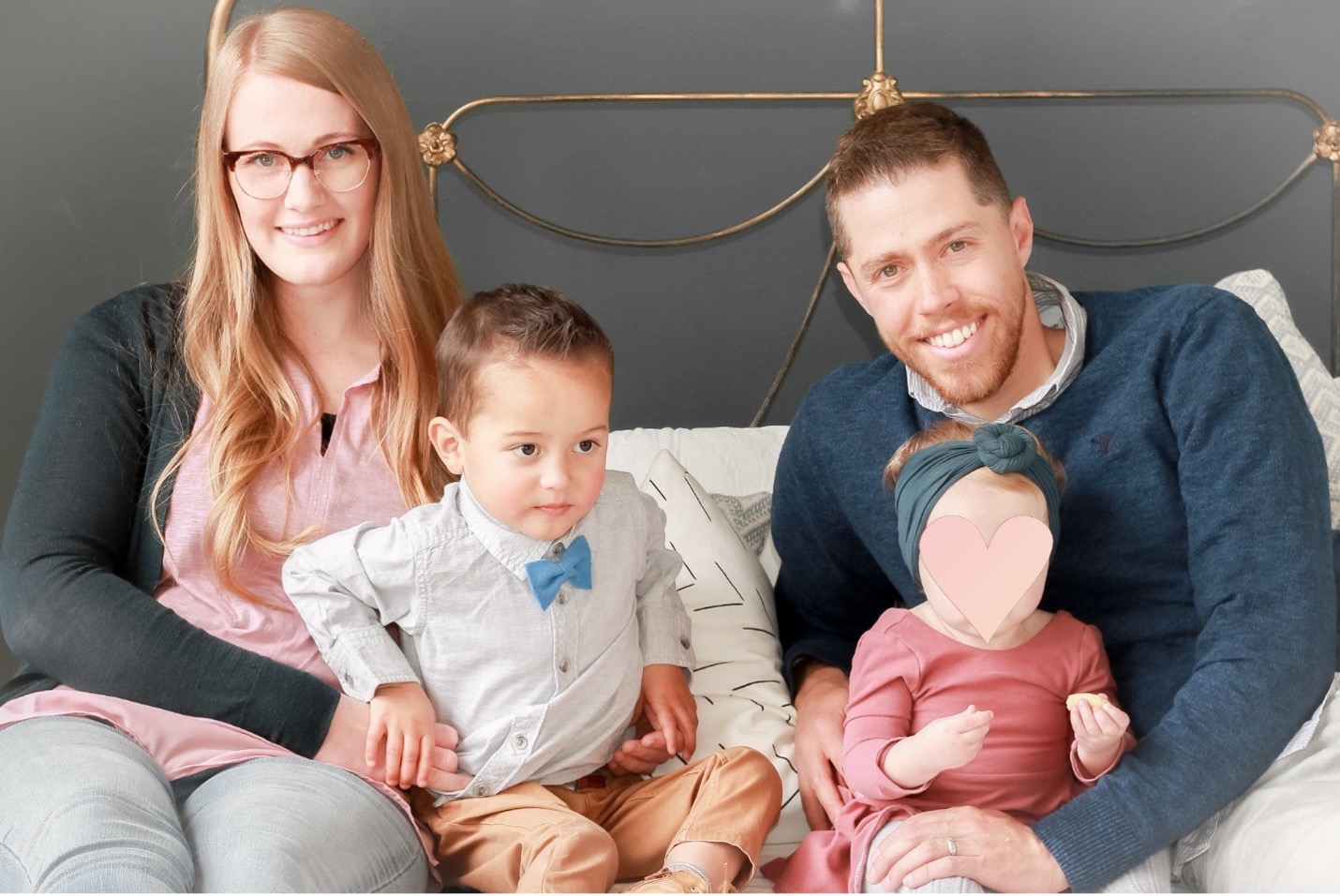 7 Lessons Learned As A Foster Parent
Fostering has been an incredible experience that I would not trade for a million dollars. However, it is something we never could have comprehended the difficulty of, until we experienced it. Nobody could have prepared us for what fostering feels like, but here are some lessons I have learned along the way. If I ever do get to travel back in time to speak to the 8-year-old version of myself, these are the 7 things I would tell her.
TIME IS FLEETING, APPRECIATE IT
When our son was 19 months old, we got a mid-morning call to help the sweetest newborn baby girl. She was in the NICU for her first month and then was able to come home with us until she was 18 months old. She felt like she was mine.
Sometimes I wonder if I am the only one who spends most of my day thinking about the concept of time. Oh, how I wish I could go back to the day I met her and re-live that moment. I wish I could experience every moment I had with her over again. It was so magical. I feel so much regret about not enjoying it enough while I was living it.
Knowing that the child I am falling in love with will most likely leave me forever, makes it easier to appreciate every moment I have with them. I try to remember this at 2am when I am awake trying to console a crying baby, it helps take the sting out of the exhaustion. I do not take my time with them for granted anymore. However, when the child is gone, I still feel regret about not enjoying it enough and I wish I could go back in time and re-live the moments I had with them over again. It makes me think of the quote by Tim Lake in the movie, About Time, when he says, "The truth is, I now don't travel back at all, not even for a day. I just try to live everyday as if I have deliberately come back to this one day, to enjoy it… As if it was the full, final day of my extraordinary, ordinary life. We're all travelling through time together every day of our lives. All we can do is do our best to relish this remarkable ride."
SELF-CARE IS QUEEN
There is not a more incredible experience than witnessing a newborn go from severe withdrawals in the NICU to a happy, healthy child who beat all the odds that were stacked against them. But that also comes with a price. I do not get to witness it without sacrificing my time, my sleep, my health, and sometimes, my sanity. Babies who have been exposed to drugs in utero require a lot from their caregiver. In my experience, the babies have had bloody diaper rashes from the drugs being discharged from their bodies. They have seizure-like tremors because of the drug withdrawals. We have had to give them drugs every 12 hours because their body cannot be off them. They cannot handle any lights or sound. We must keep it dark and quiet all the time. They must be touched firmly, or they scream. They scream any time they are not being held. We cannot bounce them because we have been told it feels like they have ants crawling all over their skin and the bouncing motion makes that feeling worse. It is a lot, and it is not their fault, but that does not mean it is an easy job to be their constant caregiver.
Self-care must come first. It is crucial. Check in with yourself often and if you need a break, take some time off. Self-care can be something as simple as taking a bath at the end of the day. Make sure you give yourself time for you.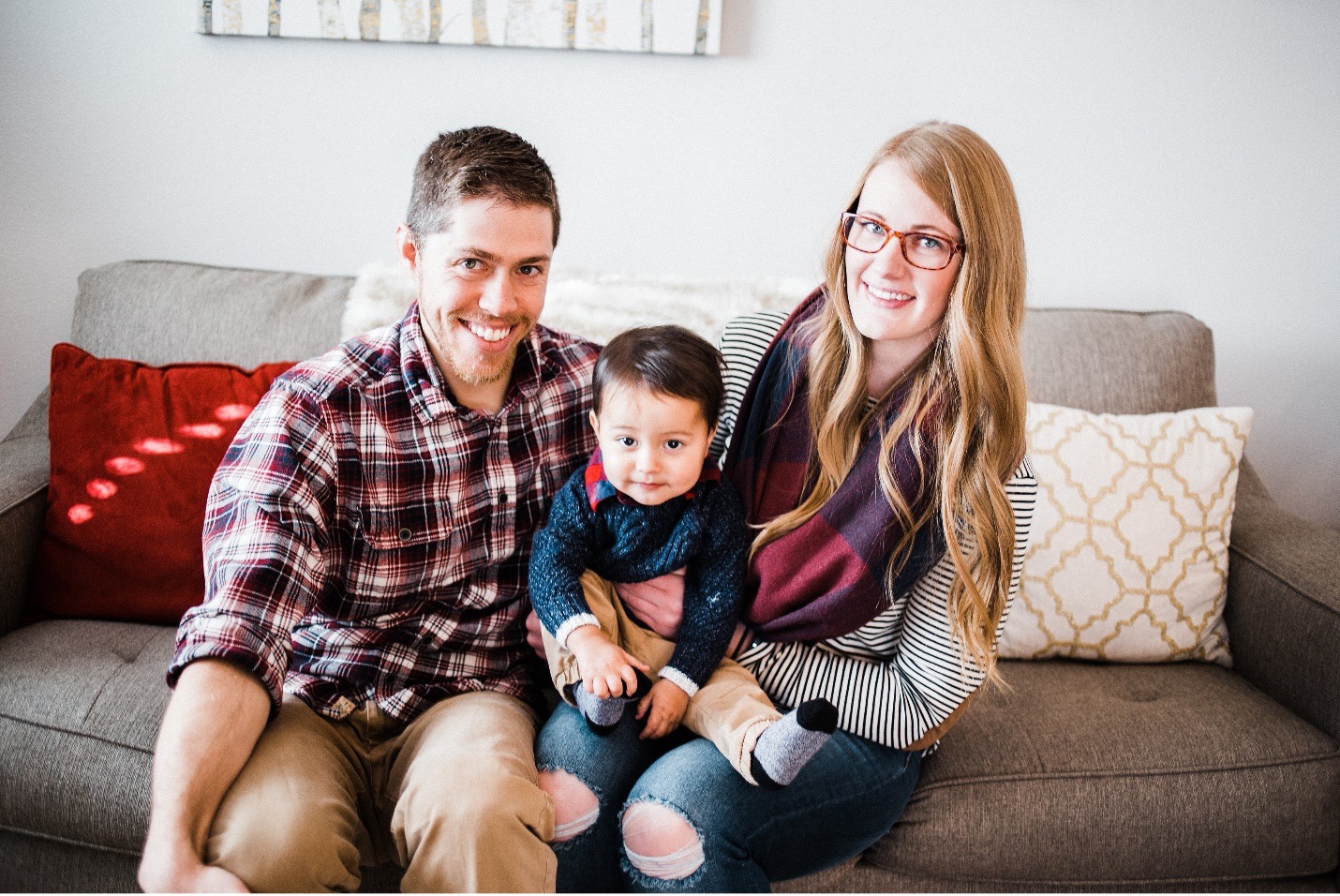 KIDS TEACH US MORE THAN WE TEACH THEM
Our son is the sweetest soul. He brings so much light into our lives. As he has grown, I am thankful I have gotten to watch him experience fostering babies because he has helped me love more selflessly. He does not reserve any of his love for fear he might lose it, instead he gives all his love to these babies without reservation or caution. He teaches me in a way I did not know I needed.
We recently got news that our foster placement of 6 months will be reunified with his bio parents soon. When I sat my son down to tell him we were not going to keep this baby for much longer, the shock and sadness in his face was so painful for me to see. It is hard to ask a 4-year-old to experience loss and grief.
After I told him the news about our current placement, he had silent tears streaming down his face for about 20 minutes. I quietly sat with him and grieved with him. Then he said, "Can we keep helping babies?" It was such a proud moment for me as his mom. He must sacrifice a lot when babies come into our home, but he wants to continue helping babies knowing what that means for him. My natural inclination is to shield him from any possible hurt but instead here I am throwing him into it. I think it has been better for him than if I had shielded him from the loss. I have gone back and forth on this as I have watched him get attached to this baby, but I think I have landed on the fact that I do not want to protect him from grief. I have watched him learn how to be resilient and he has become an amazing person who thinks about others instead of himself. I am so thankful for him. I hope that he will always know how to love well, without conditions or judgement, and without worry over what he will get in return.
Sometimes the weight of helping babies who have had such a rough start in this life feels too heavy. They come to me distrusting everything around them because they have only known abuse. It is up to me to teach them how to trust, how to attach normally, and how to love. When they reunify with their parents, I worry I have not done enough to set them up for success in dealing with what their lives will be like. But I am thankful I have been able to help the sweetest souls who have taught me so much in return. Each one of them has taught me different things:
Baby A – my number one. He taught me how to be a mom and he is the greatest gift.
Baby L – he had a lot of fight in him. He taught me patience and he showed me I can do more than I think I am capable of.
Baby S – she has my whole heart and soul. I wonder if she still thinks of me. She was smart, and tough as nails. I believe she will overcome and accomplish wonderful things in this life, regardless of what her childhood looks like.
Baby B – he had the most calming influence on our household. He was the easiest baby and so much fun.
Baby J – the sweetest spirit I have encountered. He exudes love, tenderness, and joy. I will miss him.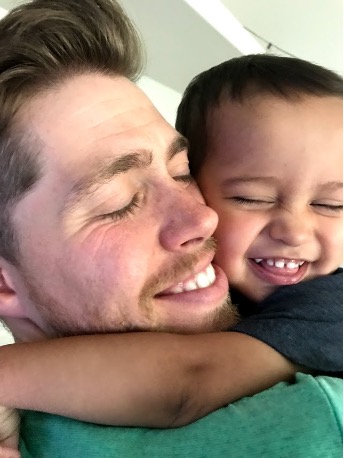 GRIEF IS GRIEF
Grief is grief, no matter how it gets there. When fostering, if everything goes right, the foster parent will feel loss and grief. It is inevitable. Because I knew this fact when we signed up to be foster parents, I feel guilty for feeling grief after loss. It feels like I do not have a right to feel sad because I asked for this. I knew what I was getting myself into, and still chose to do it. How do I dare complain now? I have had to fight these feelings and get to a place where I can allow myself to feel grief after loss.
As a foster parent, I try to find some comfort knowing I am doing exactly what I am supposed to be doing. It is a life of pain and hard feelings to deal with. I step into the pain when it presents itself and do my best to move forward with the grief from loss. I try to enjoy the time I have with them now, instead of dreading what the future will look like after I lose them (Much easier said than done, which is why I am constantly thinking about time, and how to not waste it.)
My baby girl has been gone for a year and a half now, but she still haunts my dreams. I dreamt about her a few nights ago, and it felt so real, so vivid…she was so beautiful. Her hair had grown a few inches (I miss fixing that hair!) and she had gotten taller. She was saying words much clearer and she was using lots of new words. She hugged me so tight, pointed at me how she always did with her cutest tiny fingers, and said, "Mama!" in her sweet, raspy voice, and the world felt right again.
Then I woke up. The pain was so immense, as I laid in bed, disappointed that it had only been a dream. When foster children leave your home, it feels like a death in the family…yet nobody has died. But loss is still loss and pain still pain, no matter how it gets there.
"Grief is love with no place to go…and the truth about grief is that it never leaves. Grief lasts as long as love lasts—forever." -Unknown
It is the quiet moments in my mind that are the worst moments. My mind starts to picture all the terrible things that could be happening to the babies who have left me. I fear silence because my head is the last place I want to be! So, I run from it. I must fill every silent moment with something else, anything else. I have been watching tons of YouTube and Netflix in order to fall asleep at night.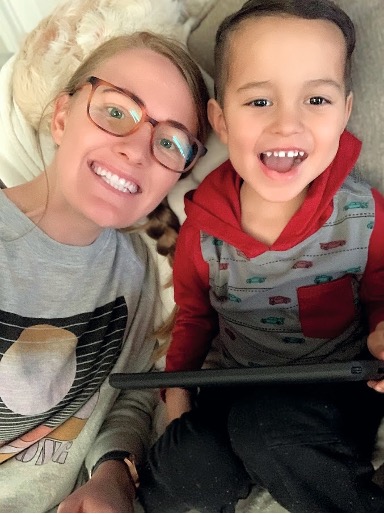 PLAN FOR THE UNPLANNED
I never got that moment of seeing the surprise on my husband's face when I tell him I am pregnant. I never got the thrilling gender reveal party. I never got the anticipatory baby shower filled with gifts and well wishes. I never got the experience of giving birth. I GOT SOMETHING EVEN BETTER. I got my son through the miracle of adoption! My life has not turned out the way I envisioned it when I was a little girl, but it has been even more beautiful than I could have dreamed up.
I am a planner, it is in my blood, but I am learning that I need to start planning for the unplanned. When we started fostering, our plans were not to adopt. We just wanted to help babies. Boy, did our plans change! We have a wonderful life but there is this nagging feeling in the moments when my husband, my son and I are together where it feels like someone is missing. After having adopted our son, we have become more convinced of the beauty and power of adoption. We long to experience the magic of adoption once again. In following our hearts as well as our intuition, we have been led to traditional adoption at this time. We would love our son to have a sibling he can grow up with while surrounding that child with all our love. I do not believe that adoption is random, and I know we will see God's hand through the whole process.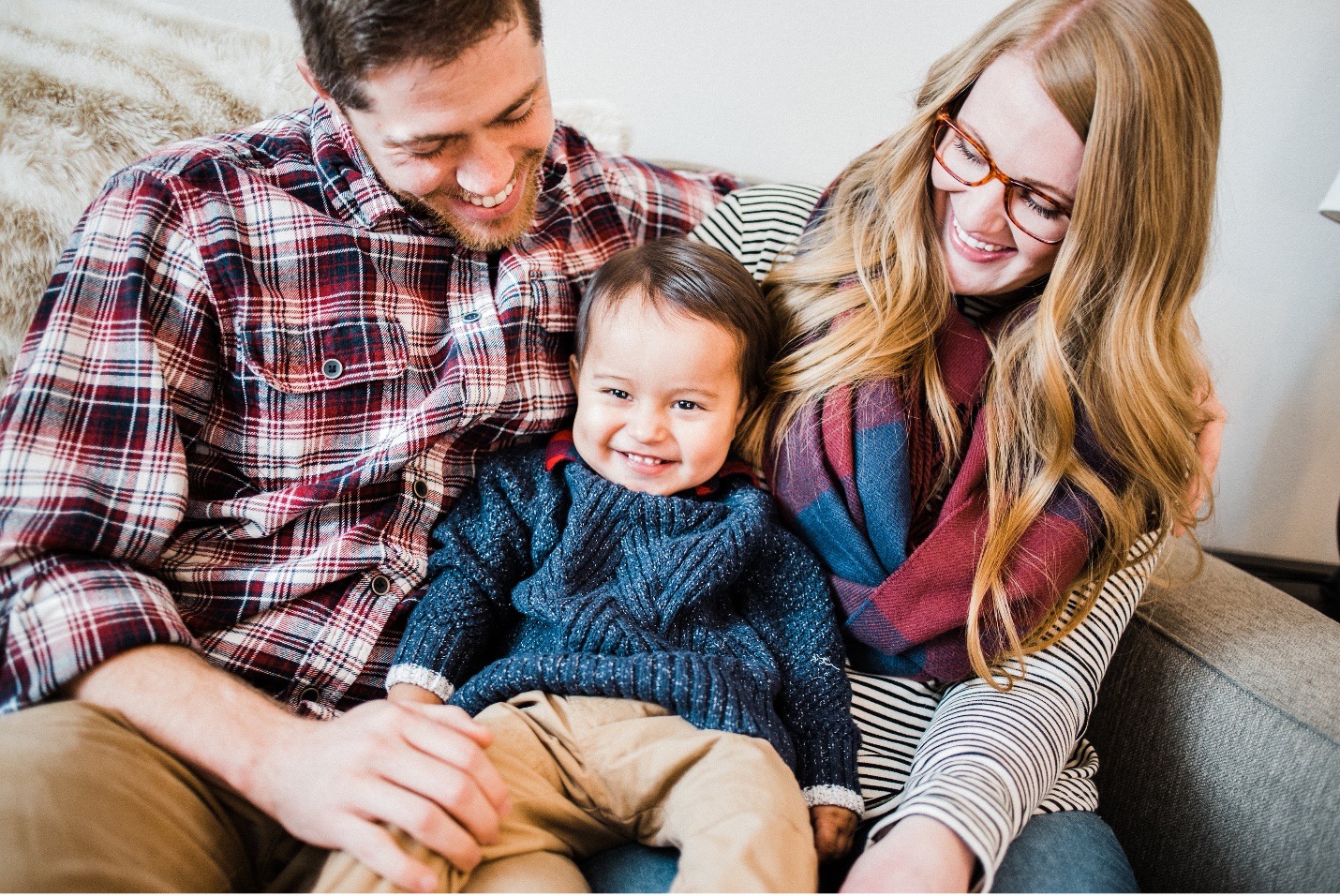 RESPONSE TO LOSS CANNOT BE PREDICTED
Throughout the entire duration when we have a placement, I live in a mindset of preparing myself to handle losing them. It is such a weird place to be in. I mistakenly think I will be able to plan out how I will feel and how I will deal with it. However, I have learned there is nothing I can do to prepare myself for the wave that is coming. I can see it coming, I can try to hold my breath, but I am never adequately prepared for the crash of the wave over me.
Right before we lost our foster daughter, I wrote down my thoughts and feelings. Here is an excerpt: "I love you so much, I think it will kill me to lose you. I do not know how I will continue on after you are gone. I will never be able to stop worrying about you. It hurts so much. I have loved being your mother, even if just for a short time. You are the strongest human I know, and you have taught me more about love and life in the short time we have been blessed to have you than I ever could have imagined. Even though you will not physically be with me forever, and I do not get to be your mother forever, I will for certain carry your heart in mine forever. I will never forget the things you have taught me. You are a light who makes this world a brighter place just by being in it. I love you and I will miss you beyond words!"
When losing her, writing out my feelings was such a great way for me to work through them. It was the best kind of therapy for me. Normally when I am experiencing emotional pain, I feel this strong need to grab every human I see and beg them to help me through it. When we lost her, it was the complete opposite. I could not stand the thought of being around people. I needed to sit in my sadness and devastation alone. So, journaling became my best friend at that time. That was not how I predicted I would feel. I cannot predict how any one event will make me feel. I just have to take it as it comes instead of trying to prepare and predict.
A quote I've been loving lately is from Mr. Rogers, who said, "Anything that's human is mentionable, and anything that is mentionable can be manageable. When we can talk about our feelings, they become less overwhelming, less upsetting, and less scary. The people we trust with that important talk can help us know that we are not alone." I love this reminder because it makes me feel like I can overcome any emotion just by mentioning it to someone else.
SEEK DISCOMFORT
Our family motto has become, "Seek Discomfort" because we have learned that not doing something just because it is hard is not a good enough reason not to do it. We will continue to seek discomfort because that is how we grow and become better people. Seek discomfort every day, even if it is just by taking a cold shower. It will change your life for the better!
Foster care is getting uncomfortable for the sake of being a comfort. I feel closer to the purpose of my life than I have in any other form of service I have been a part of. I can feel it stretching me into who I need to become. If we could have known beforehand the heartbreak this experience had in store for us, we still would have chosen to go through it because it was worth it to be able to help the babies and bio parents along the way. However, we hope that by spreading the word that we are looking to adopt, we might be blessed to have a little one permanently join our crew someday.
So, to my 8-year-old hopeful self…I know this is not how you expected to gain a family, but you will be so grateful these are the ways that you did. I am so appreciative of how fostering has shaped me and prepared me for our future adopted child.
https://tysonandabbey.wixsite.com/hopingtoadopt
Guest Writer: Abbey Christensen – Foster Mama and Adoptive Mama