I've always loved fashion. Piecing together outfits and completing them with the perfect accessories brings me so much happiness. I'll admit, since having kids, my go-to accessories have changed quite a bit. Now that I have a 3 year old and an almost 12 month old, I have to take way more than just my lip gloss and cell phone when rushing out the door. Let's be honest, I can't fit Paw Patrol toys, diapers, snacks, and wipes in my favorite designer clutch any more. So, I end up with a giant Mary Poppins tote bag that I just end up putting in way more than is needed.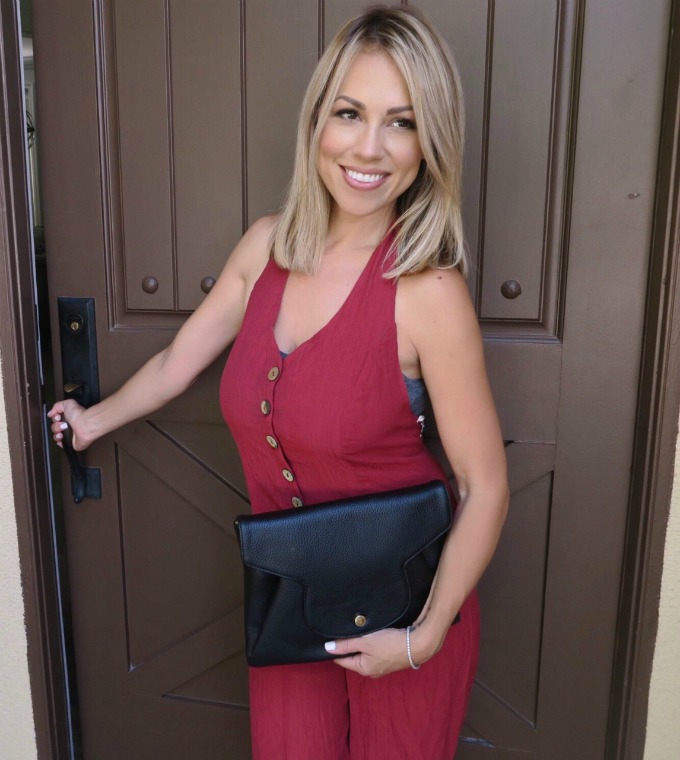 Korédé Handbags
I knew I needed to find a compromise that would allow me to carry the important things I needed for the kids while also looking fashionable. This is how I found Korédé! Their handbags were made with the busy, fashionista mom in mind. They designed a handbag that's not only versatile and stylish, but has all the secret compartments needed for the mom necessities. This bag has it all — insulated pockets, smart wipes dispensing pockets, water-resistant lining, and organization pockets galore.
I'm so happy I found my new go-to accessory that literally has it all. I can look good while secretly killing the mom game!
For more information on Korédé, visit their website!
GIVEAWAY ALERT!
To win your own Korédé handbag, simply comment on this post by sharing the item(s) you always have in your handbag and follow @shopkorede on Instagram! We'll pick a winner at random on Thursday, June 28th!
Jessica — Mom of Sophie & Jake