Jake is three years old today! I know you know what I'm going to type, but I'm typing it anyway – the time has gone by SO FAST! It seems like just yesterday that he was born. And now my baby is three years old.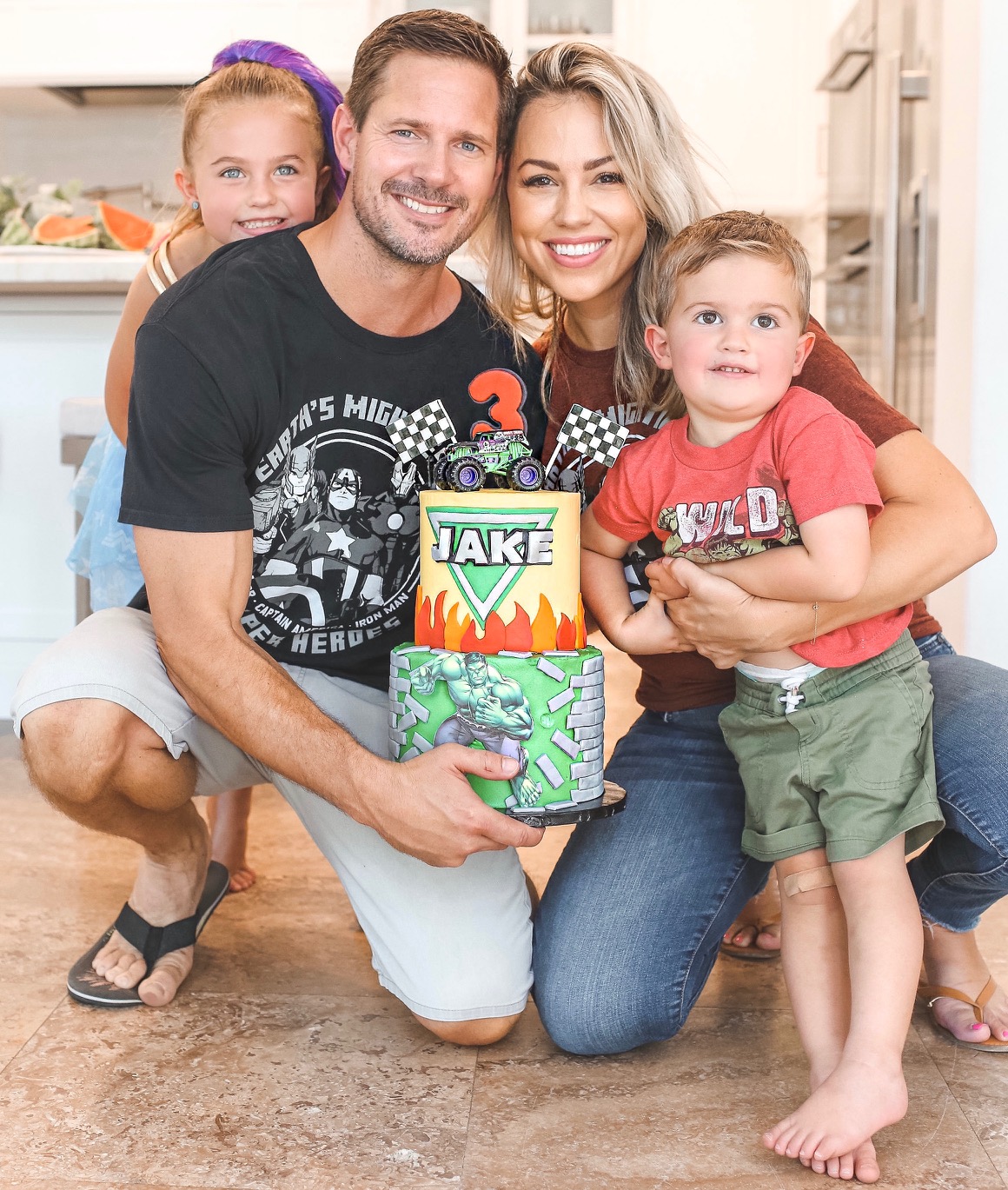 With everything going on this year, we didn't throw a huge bash, but we still had a small party to celebrate last weekend with a few close friends and family outside in the backyard.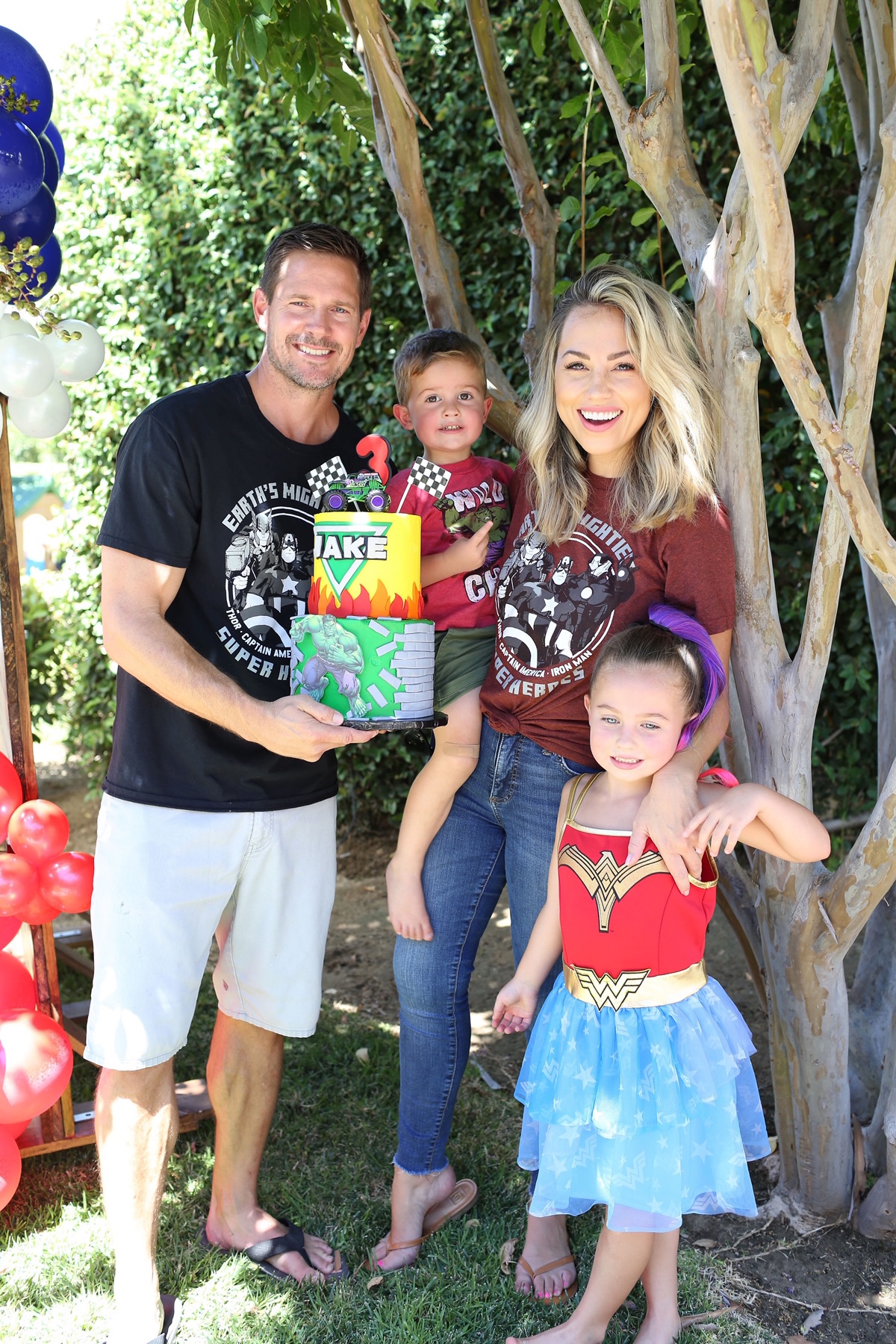 I let Jake choose the theme, but he couldn't decide between his two favorite things – so the party ended up with a shared theme of Hot Wheels and Superheroes.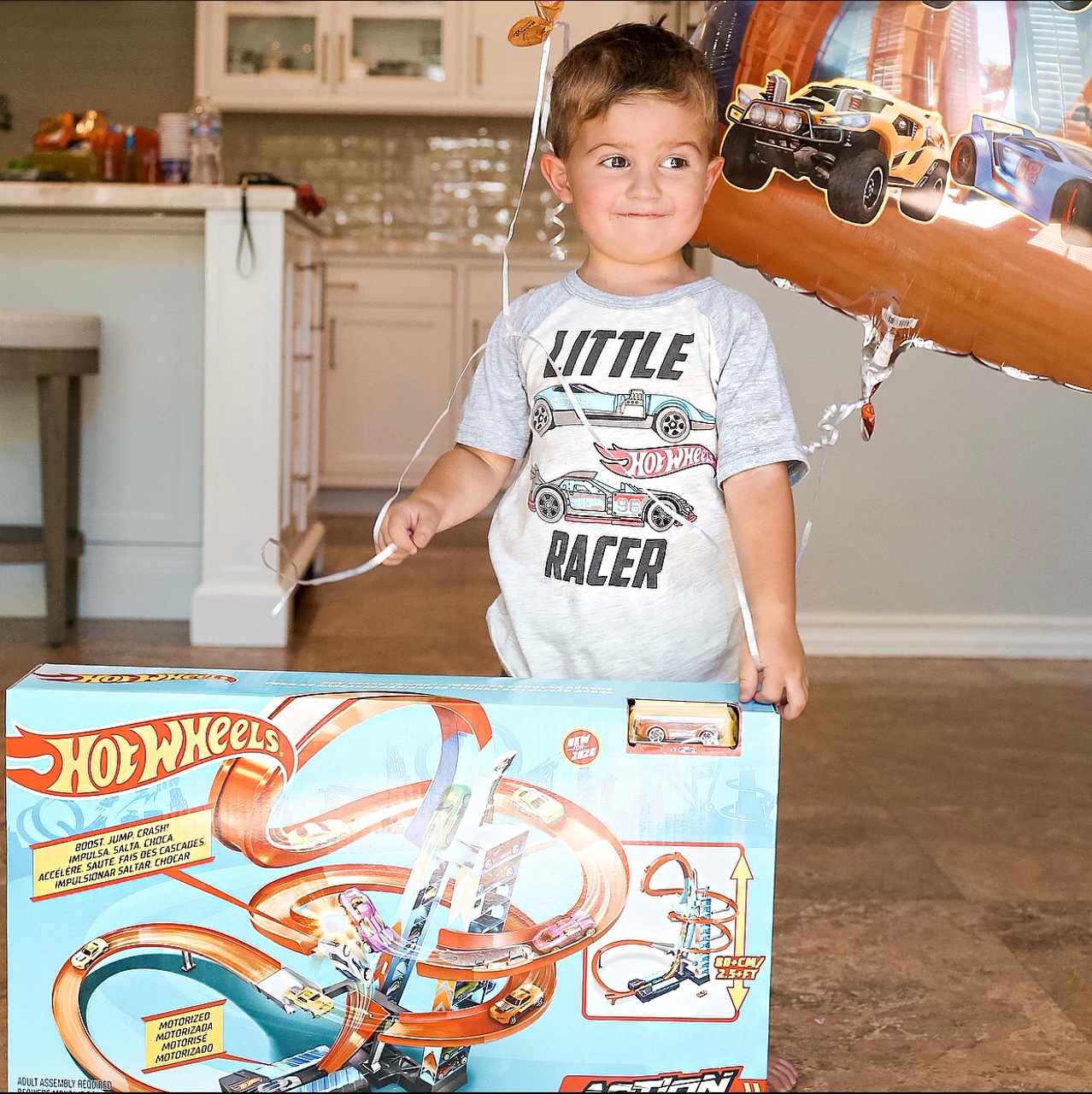 When it came time to sing "Happy Birthday," Jake smiled and clapped for everyone. I have to admit I got a little emotional in that moment.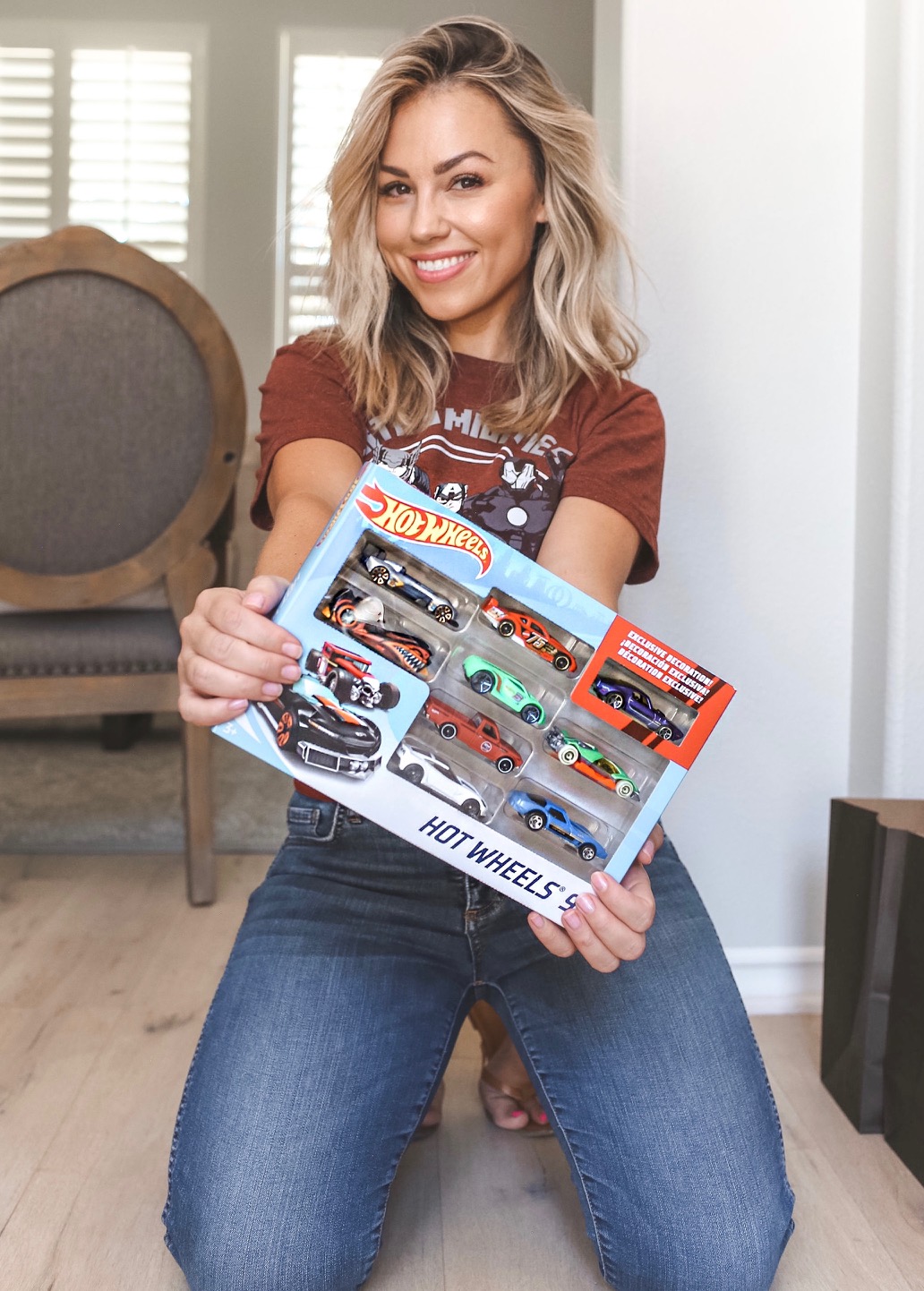 He was so excited about it being his birthday, and was ready to keep the party going, telling people, "No leave, it's my birthday!"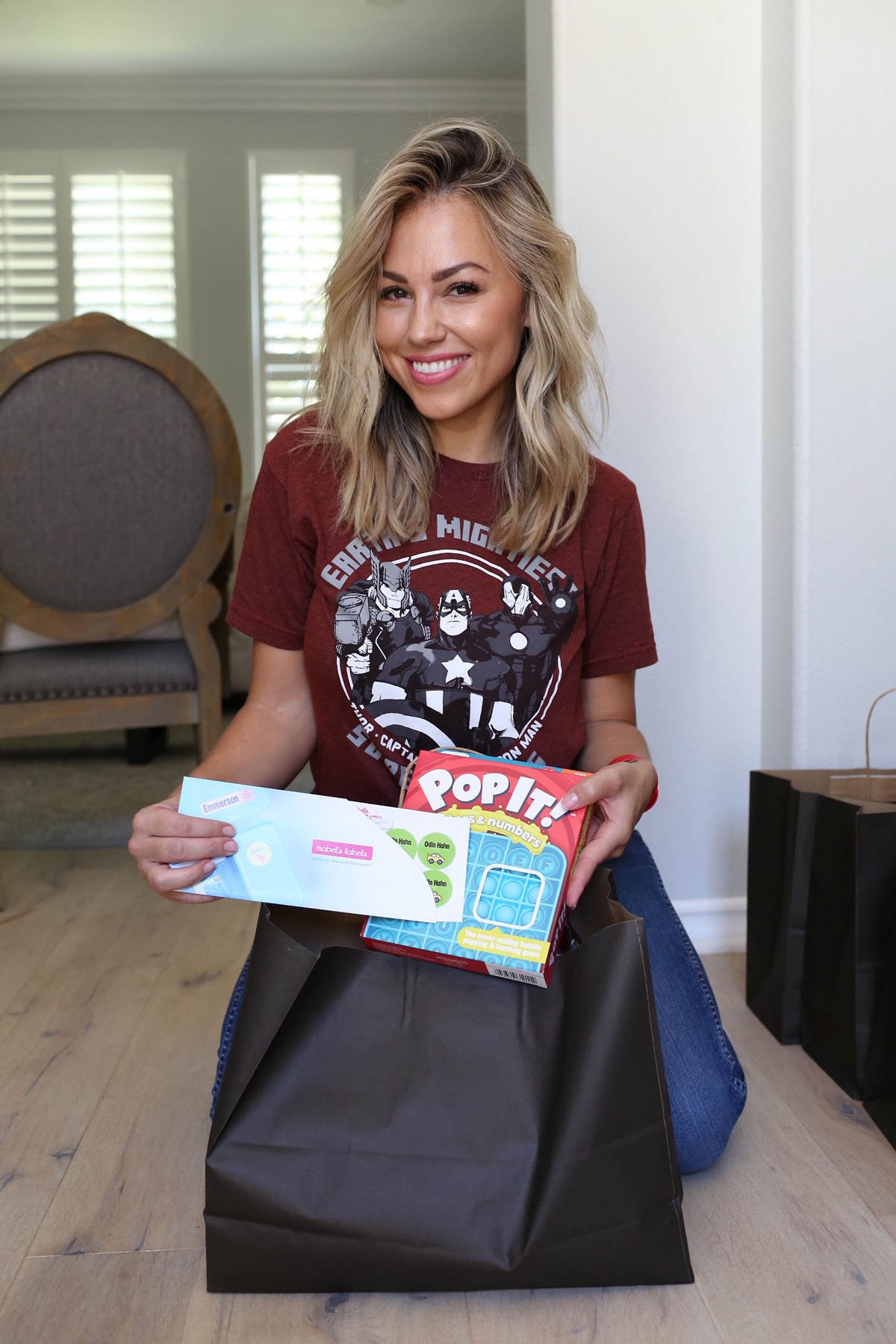 When it was time to say goodbye, we passed out bags with personalized Mabel's Labels goodies, Manuka Honey Sticks from PRI, Popcorn from Safe and Fair, Custom Crayons from Art2TheExtreme and Chuckle & Roar games.
It was such a great day! I'm so thankful for our friends and family and how much they love Jake. They all helped to make his day so special.
Jessica  — Mom of Sophie & Jake