One of my favorite new tools in my kitchen is my Instant Pot! They've been super popular lately so I had to check out what the fuss was about and I'm happy to say, they are fantastic!
This is the time of year I bust out the ole crockpot and make some of our favorite soups and stews. Now with a baby, my time is even more precious than before so cutting time with the Instant Pot is perfect! There are so many awesome recipes out there but one of my favorite uses for the Instant Pot is using my crock pot recipes and adjusting them. What used to take most of the day now only takes an hour!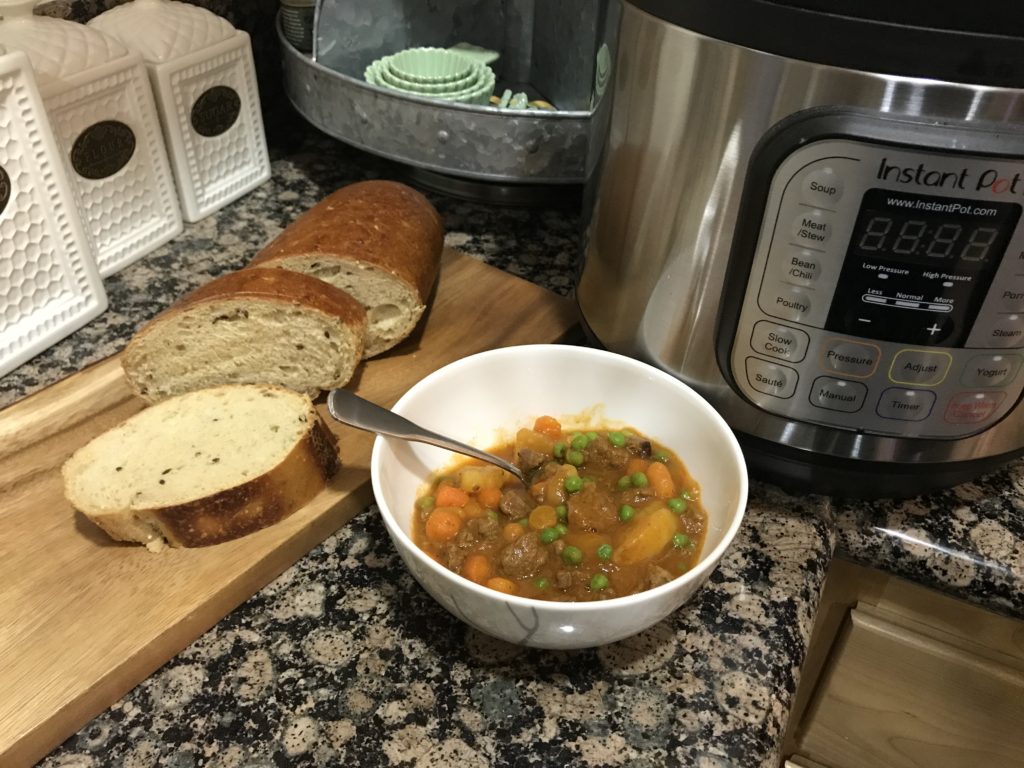 This stew is my husband's family recipe so it is definitely a favorite in our home!
Ingredients:
1 ½ lbs stew meat
1 Tbls olive oil
1 cup peas (frozen)
1 cup cut carrots
½ onion chopped
1 bay leaf
1 idaho potato peeled and cubed
1 can tomato soup
½ tomato soup can of water
salt and pepper to taste
Press the Saute setting on your Instant Pot. Pour in your olive oil and then brown your stew meat. Add the tomato soup, water, bay leaf, salt/pepper, carrots, onions, and potatoes. Cancel that setting and then set the Meat/Stew setting for 20 minutes. Lock your lid and let the pot come to pressure. Once the timer is done, natural release for 15 minutes. Then add the peas. Let thicken for 10 minutes. I suggest serving with some warm sourdough bread and a glass of red!
Try out this recipe next time you're thinking of something warm and yummy for those cold winter days!
Caitlin- Mom of Odin