I love making my own salad dressings. It's a great way to add a little something special to your salad and it doesn't take a lot of time. Homemade dressings with an olive oil base are also healthier than a lot of store-bought salad dressings. I use Co Cu Luxx Extra Virgin Olive Oil with CBD. This is my favorite olive oil because of the anti-inflammatory properties.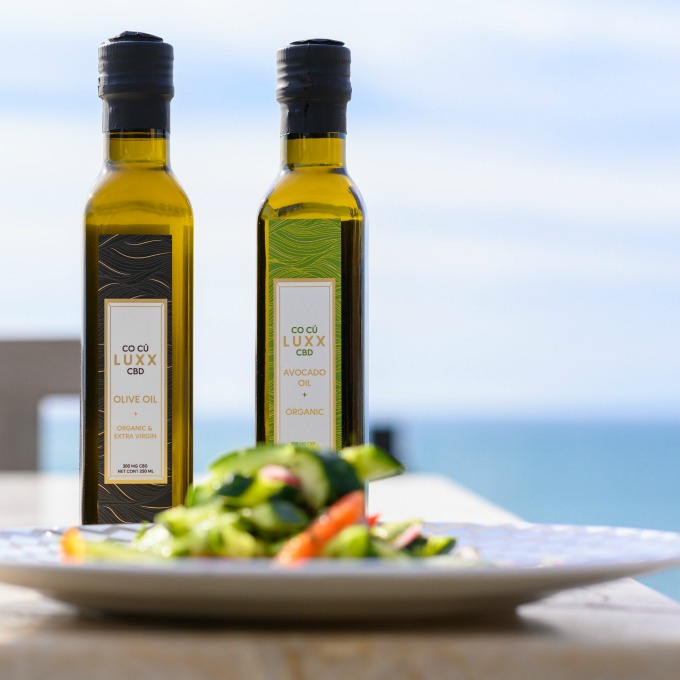 Homemade Salad Dressings With Olive Oil
If this is your first time making a homemade dressing, it's good to start with the basics! Here are two of my go-to recipes when I want to whip up a quick salad dressing.
Basic Olive Oil Salad Dressing
¼ cup lemon juice (you can also use vinegar)
¼ cup extra virgin olive oil
1 tablespoon dried herbs
Use any herbs or spices that you like. Parsley, thyme, oregano, dill, basil or tarragon are all good options. You can also use a premade seasoning mix.
Use a fork or whisk to incorporate the olive oil into the lemon juice. Then add your herbs. Allow your dressing to set for about 15 minutes before you use it so the flavors can meld together.
Balsamic Vinaigrette
 1/4 cup balsamic vinegar
1/4 cup extra virgin olive oil
2 tablespoons honey
2 teaspoons Dijon mustard
1/2 teaspoon dried thyme
1 clove garlic, minced
Salt and pepper
Pour all of your ingredients into a jar and shake it up until it's all mixed together!
Jessica  — Mom of Sophie & Jake