Getting your kids to eat the right amount of veggies is always a struggle. Luckily, there's ways to disguise these nutrient packed superfoods into your little one's meals. This recipe for hidden veggie oatmeal is one of my favorites for the entire family.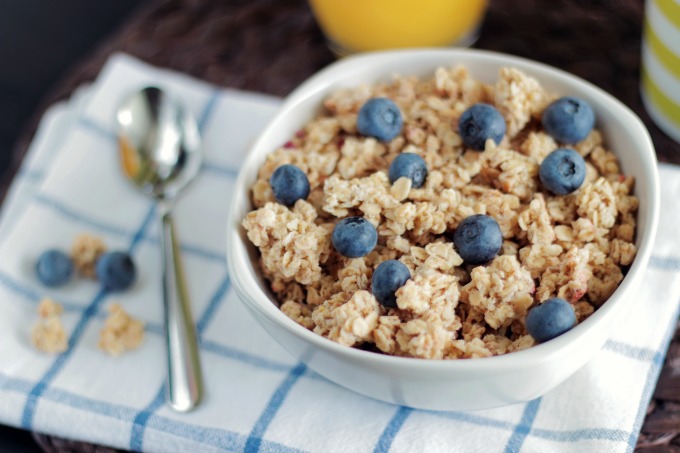 Hidden Veggie Oatmeal
Hidden Veggie Oatmeal Ingredients:
2 large ripe bananas, peeled and mashed
1 cup carrots, peeled and finely grated
1/2 cup finely grated zucchini
1 cup gluten-free rolled oats
2 1/4 cups rice milk or coconut milk
1+1/2 teaspoons cinnamon, to taste
Topping options: berries, sliced banana, granola
How To Make Hidden Veggie Oatmeal
In a medium bowl, mash the banana until almost smooth. Place it into a medium pot.
Peel and finely grate carrots, then measure ¾ lightly packed cup.
Place the carrots into the pot with the banana. Grate the zucchini and place it into the pot, too.
Add the rolled oats and milk into the pot. Stir well until combined.
Cook on medium heat uncovered, stirring frequently. If the oats stick to the bottom, reduce heat slightly. Cook for 10-15 minutes or until oats are softened and the mixture thickens. Stir in cinnamon at the end.
Serve with toppings and enjoy!
To reheat leftovers, add oatmeal to a pot and head on medium heat, adding a splash of water or coconut milk if necessary.
Dr. Mona