Motherhood is a beautiful thing. Seeing the things your body is capable of during the entire pregnancy is truly amazing. The change that takes place leading up to the birth to the months that follow can be pretty exciting, but also stressful. For me, I had some changes that I wasn't used to, and to be honest, it was hard at times to look at my new body. Sure, I may have some stretch marks and cellulite that are apart of me now, but my two babies make it all worth it!
Now that the kids are getting a little older, I've been trying to take care of myself a little better. Before kids, I used to get regular facials, hair treatments, and worked out all the time. Now, I'm lucky if I have the energy to wash my face before bed, and I get all my cardio from chasing the kids around – #MomLife! I've been pretty content with my daily routine, not thinking I could really fit in anything else, until I discovered Her Solution.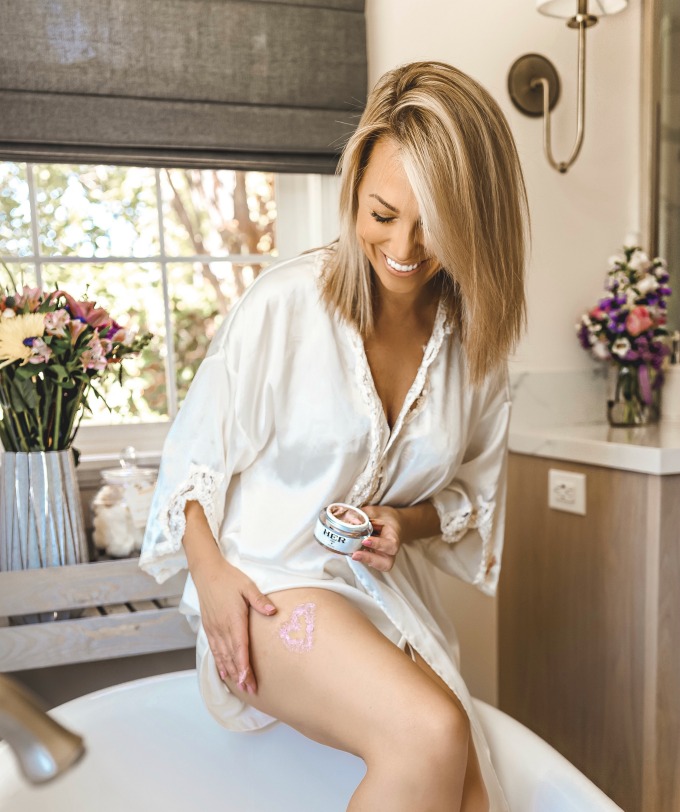 Her Solution
When it comes to a beauty regimen for my lifestyle, it needs to be easy and effective. Her Solution is a 3-Step Sculpting System that has helped me target those problem areas I've had since giving birth. In just 3 easy steps, I can sculpt, firm and smooth my stomach area, thighs, and even my booty! I know, it sounds too good to be true! But it truly is that easy:
First, we sculpt with the Her Solution Stimulating Scrub. This amazing, all natural Coffee Scrub smooths and tightens skin tissues while stimulating collagen production in targeted areas. I keep mine in the shower and give myself a good scrub while my hair conditioner is in. Mom life is all about multi-tasking!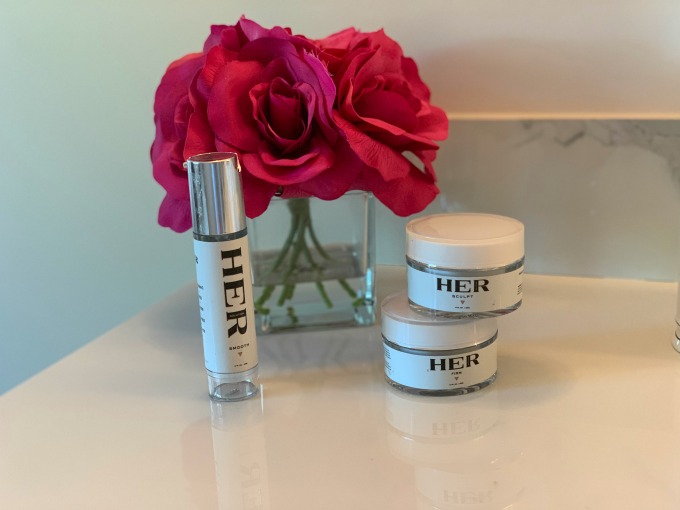 Then comes one of my favorite parts, the Her Solution Collagen Booty Mask that helps to smooth out cellulite in my problem areas and firm up any loose skin by increasing collagen production. I've noticed such an improvement in how my skin feels. I've tried firming lotions before, but nothing has given me the results like this mask!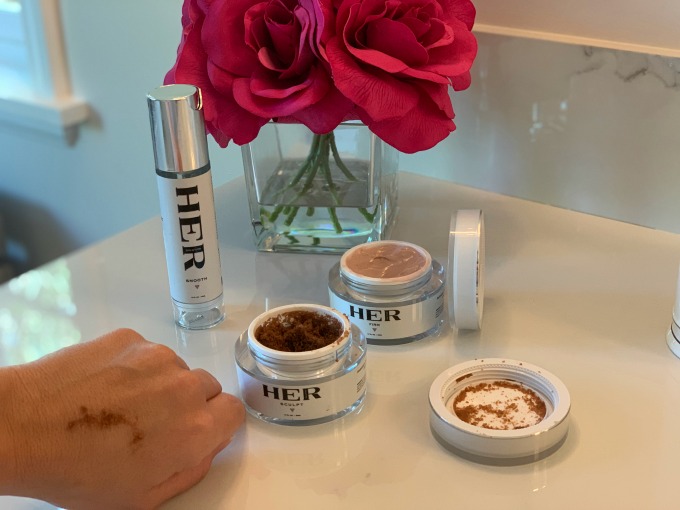 Lastly, we smooth it out with the Her Solution Stretch Mark Serum. This organic miracle potion delivers a blast of hydration to my skin which helps to reduce the appearance of stretch marks. Bikini season is upon us and this serum has really helped me work up the courage to rock my two-pieces once again!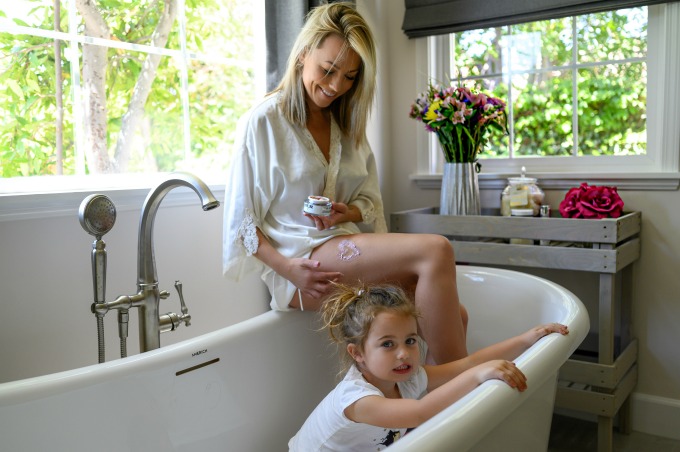 Don't just take this Sleepless Mom's word for it, give it a try yourself. It's just 3 easy steps to fit into your daily routine, 3 easy steps that you can do for YOU. To give Her Solution a try, visit the link below for 60% off your order. But that's not all, once you've added the items to your cart, you'll receive an additional 10% off your entire order!
Jessica  — Mom of Sophie & Jake