Earth Day feels a little different this year with our normal family routine interrupted. We aren't hiking out usual trails or visiting the beaches these days, but we are spending more time than ever outside in our backyard. And with Earth Day coming up this week, we are spending a lot of time talking about nature and just how important it is to protect this place we all live. That's why I'm super excited about this new film that debuted on debuted on Apple TV+ just in time for Earth Day – Here We Are: Notes for Living on Planet Earth.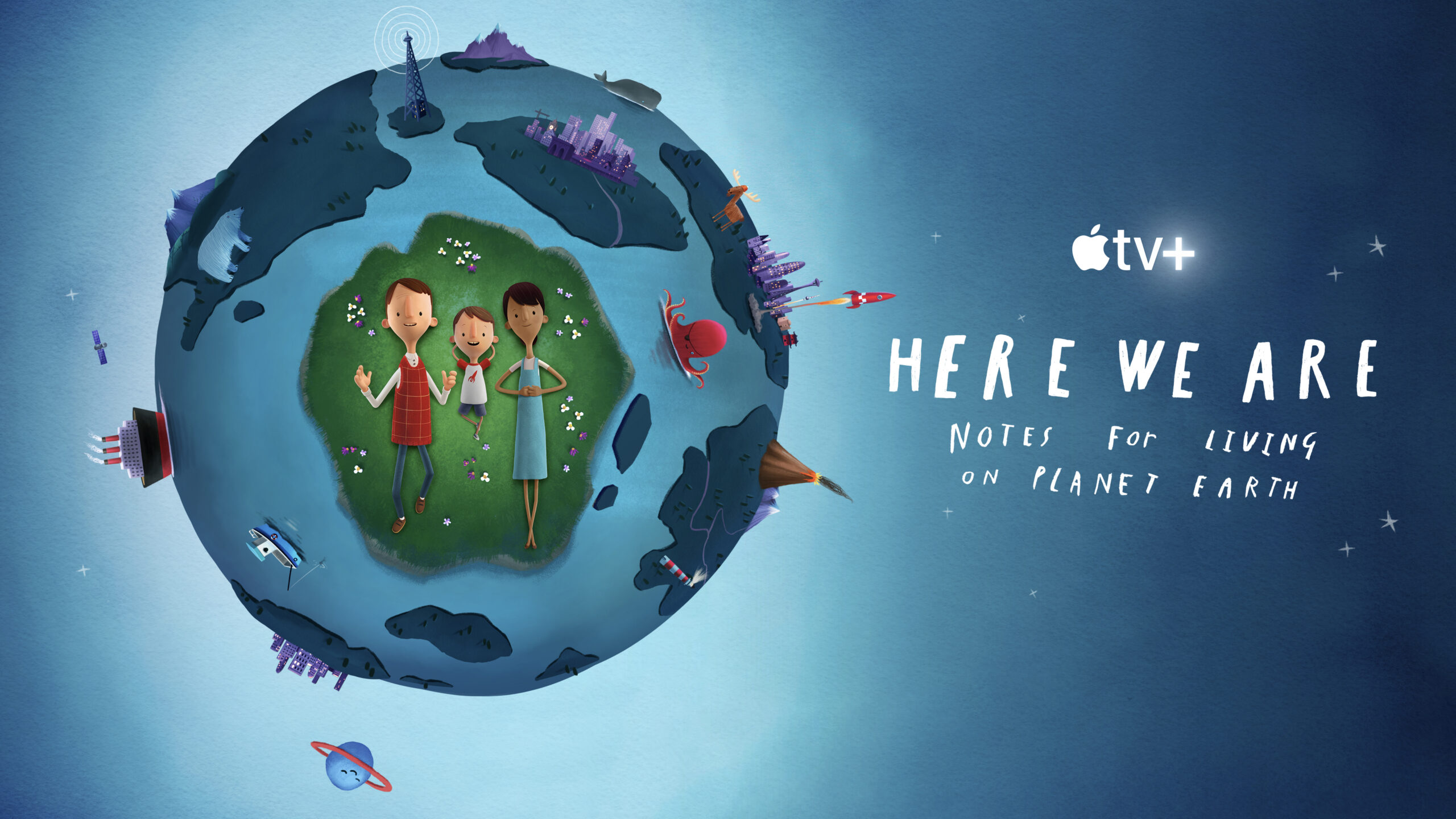 Here We Are: Notes for Living on Planet Earth
This is a gorgeous, animated film for families, with great talent, including: Meryl Streep, Chris O'Dowd, Jacob Tremblay, and Ruth Negga. Here We Are: Notes for Living on Planet Earth is based on Oliver Jeffers' New York Times Bestselling children's book which tells the story of a 7-year-old who learns about the wonders of the planet from his parents, and from a mysterious exhibit at the Museum of Everything, on Earth Day.
Here's a clip you can watch that will give you a sneak peek at the Museum of Everything exhibit:
I love the important messages in this film.
"It's so gorgeous. When everything is so hard to explain, here's a little text book on how the world works." – Chris O'Dowd about the film
This is a great movie to share with your kids. It's available on Apple TV+ now, and is a wonderful conversation starter for Earth Day. I will be sharing it with my kids for movie night this week.
Jessica  — Mom of Sophie & Jake