#NewYearNewMe We say it every year, and this time I want to help you make it stick! When it comes to making New Year's Resolutions, here are a few tips to keep in mind! My resolution for 2019 is to run my first half marathon in April! So training starts right after New Years – perfect timing. Wish me luck!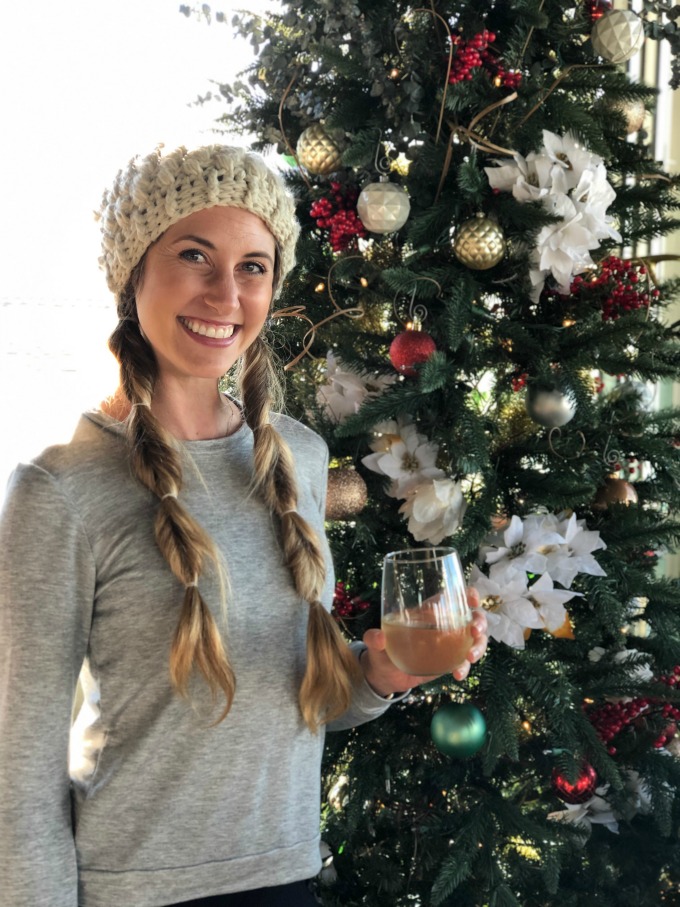 Healthy New Year's Resolutions

Who says you have to wait until New Year's Day to be a better person? Start NOW and you'll be ahead of the game!
Be specific in your goals. Do I want to run a 10k? Stretch every night? Hot yoga once a week? Try a boxing class? Write them down and post somewhere you will see it every day. Make it the background on your phone, or write on your mirror!
Tell a friend! Having a buddy keep you accountable will help you stick to your goals! If you tell a coworker, "I'm packing my lunch 3 days a week," they will be watching! Better yet, post on social media! You don't want to let everyone down.
The power of visualization. Picture yourself completing this resolution. How good do you feel? How proud are you? Reach for this feeling!
Be realistic. If your resolution is to "stop eating junk food," you might make it 3 weeks into January, eat a bag of chips and then it's all downhill from there. Maybe start with "I'll go the month of January with no fast food," and then make a new goal for February!
Remember your "why." I want to have energy for my kids. I want to set a good example. I want to be a better cook. I want to be in the best shape I can.
New Year's Resolutions don't have to just be based around diet and working out. It's equally as important to set goals in your social life, community and mental health. Maybe try volunteering, reading, meditating, or making time to check in with friends!
Reward yourself for small victories! If you've been staying strong with your goals for a few weeks, treat yourself! Maybe if your resolution has been to get up earlier, get yourself a cute, new coffee cup that will make you smile when you wake up!
Get technical! Sometimes a new gadget is what you need to stay motivated! Ask Santa for a Fitbit, Apple watch, or download an app like Strava to track your miles! I also love using My Fitness Pal to log my nutrition!
Give yourself grace. You are doing a great job and are perfect the way you are. If you fail miserably at your resolutions, there's always next year 😉
Cheers to a Happy and Healthy New Year!
Leann