Who remembers watching Fraggle Rock? It was such a fun show. A true 80's classic. I loved it when I was a kid. And I'm loving watching the new Fraggle Rock: Rock On! show with my kids on Apple TV+.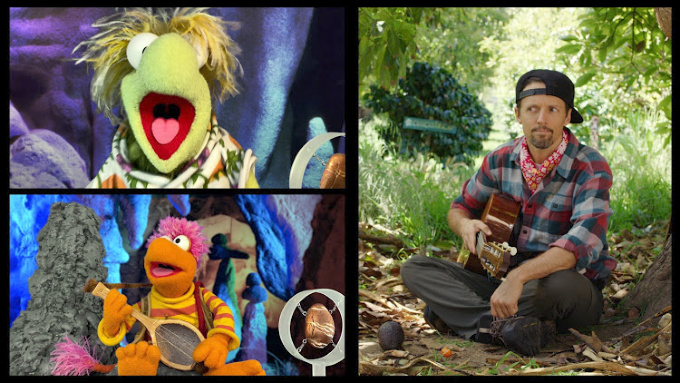 Fraggle Rock: Rock On! has the original characters – Gobo, Red, Boober, Mokey, Wembley, and Uncle Travelling Matt – in an original collection of mini-episodes. Each episode aims to show how we are all connected through friendship with new stories and classic Fraggle songs.
The season finale will debut next week on Tuesday, May 26. Jason Mraz will make an appearance alongside Alanis Morissette, Common, Neil Patrick Harris, Tiffany Haddish, and Ziggy Marley. They will join the Fraggle gang to perform a special rendition of the classic Fraggle Rock theme song "Dance Your Cares Away."
Here's something cool: Fraggle Rock: Rock On! is being produced in accordance with the COVID-19 "Safer at Home" guidelines, so the show is all shot on iPhone 11 phones from the homes of the production team and individual artists from all over the U.S. So impressive!
With families around the world staying at home, Apple is featuring curated collections of TV shows, movies, music, podcasts, books, apps and games for kids of all ages. You can check out Apple TV+ for $4.99 per month with a seven-day free trial here.
Jessica  — Mom of Sophie & Jake