We are experiencing a lot of fires in California right now, and fire safety is at the top of my mind. I can still remember having a fireman visit our classroom every year when I was little and teaching us about fire prevention and what to do if our house caught on fire. With Sophie doing virtual school right now, I know there won't be a fireman presentation, but that doesn't mean that we can't teach Sophie and Jake about fire safety at home. We can even rock it old school with a fire drill (after virtual classes are over for the day). Here are a few of the things we are going to cover in our at-home fire safety talk.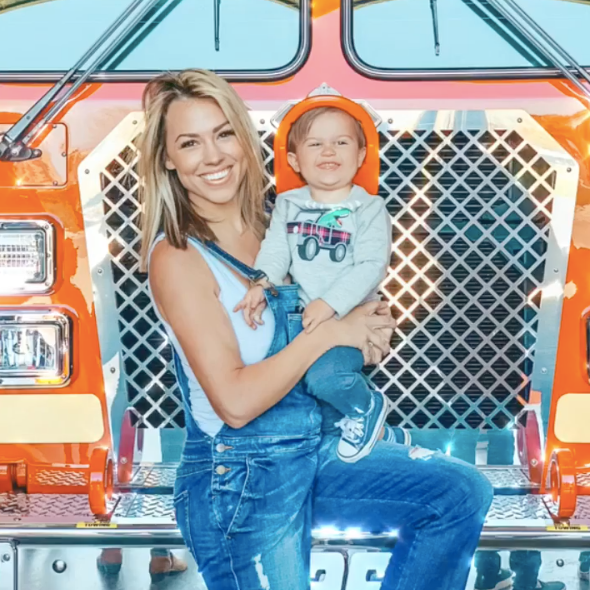 Fire Safety For Kids
1. Matches and lighters are always a no! Many home fires are caused each year by kids playing with matches or lighters. We have ours stored in a high cabinet out of reach of the kids, which is a great first step. It's important to also have conversations about the dangers of matches/lighters, and teach kids to never touch them and always let a parent know if they find them sitting out somewhere (or if they see a friend playing with them). It's also a great idea to revisit this talk whenever your kids see you lighting a candle, grill, or campfire, and modeling proper safety techniques while doing so.
2. Check your smoke alarms! If a fire does start in your home, your smoke alarm can help to save lives. You should have one on every floor in your home. Check your smoke alarms each month with your kids so they can hear the sound it makes and easily recognize it if it goes off.
3. Make a plan! Every family needs a fire plan, so that they know what to do if the smoke alarm alerts them of a fire. Start by drawing a map of your house and talk about all of the doors and windows that can be used to get out in case of a fire. Set an agreed upon meeting place outside where each family member will go if there is a fire (a mailbox or tree that is far from the house are both great options).
It's important that kids are prepared to get out of the house by themselves, so they aren't trying to find parents, siblings, or pets during an emergency.
Here are a few things your kids should know about leaving the house when there is a fire:
Don't run. Get low to the ground to stay below the smoke.
Feel the door before you open it. If the door is warm, you need to choose another way out (like a window).
Once you get outside, head to your meeting place and STAY THERE. Do not go back inside for ANY reason.
If your kids sleep on the second floor, make sure they know how to use the fire escape ladder.
4. Practice your escape plan! Practice your escape plan several times a year. Do it during the day and at night. Have kids practice starting from different rooms (bedrooms, kitchen, playroom, etc) and using different routes.
5. Don't forget Stop, Drop, and Roll! This is still the very best advice if your clothes should catch on fire. If you try to run, it will only increase the flames, so by stopping, dropping, and rolling, you have the best opportunity to smother the flames.
The American Red Cross has some fire safety resources and the Fire Safe Kids website has some great activities you can do with your kids to further reinforce the lessons you are teaching them about fire safety. You can also check out this fire safety guide that includes a downloadable worksheet to help families prepare an emergency plan.
Jessica  — Mom of Sophie & Jake