I love supporting small businesses, especially when it's a business owned by a working mother. Made with Love by Angie is the perfect business name for this busy mama. After marrying her high school sweetheart and having four children, she decided to keep the love growing by opening a business she and her husband can run from their home studio in New Jersey, USA.
What started as a creative outlet has grown into a passion. All of their personalized jewelry is hand stamped with names, dates, or meaningful phrases. Handcrafted with love, they are the perfect gifts to cherish for a lifetime.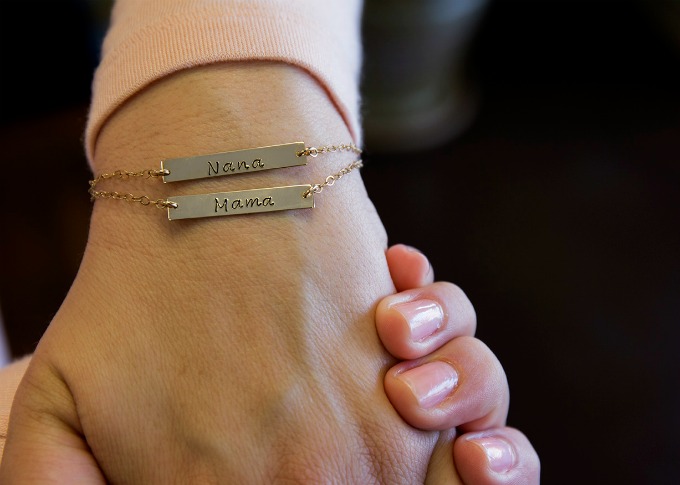 Finding The Perfect Mother's Day Gift
With Mother's Day just around the corner, I couldn't help but look for the perfect gift for my mother. Made with Love by Angie made shopping for Mother's Day easy.
While scrolling through her online shop, I quickly picked two matching gold bar bracelets. I was able to personalize each one with one saying "mama" and the other "nana," I chose the font, color, and size of each bracelet. Communication with Angie was great and delivery was on time. I love having one-of-a-kind handmade, personalized jewelry. Make sure to visit www.madewithlovebyangie.com for cherishable gifts for all occasions.
Marisa — Mom of Mikey