If there is a way to mix ingredients into something I'm eating or drinking that will benefit my skin, hair, nails… I will do it! I try to get the most benefit out of everything I put into my body, and you should, too. Some tricks are so simple, and so beneficial, that I can't understand why anyone wouldn't.
I want to share with you an amazing take on a bottle of Smart Water, where every single ingredient benefits your skin. I call it my Skin Potion!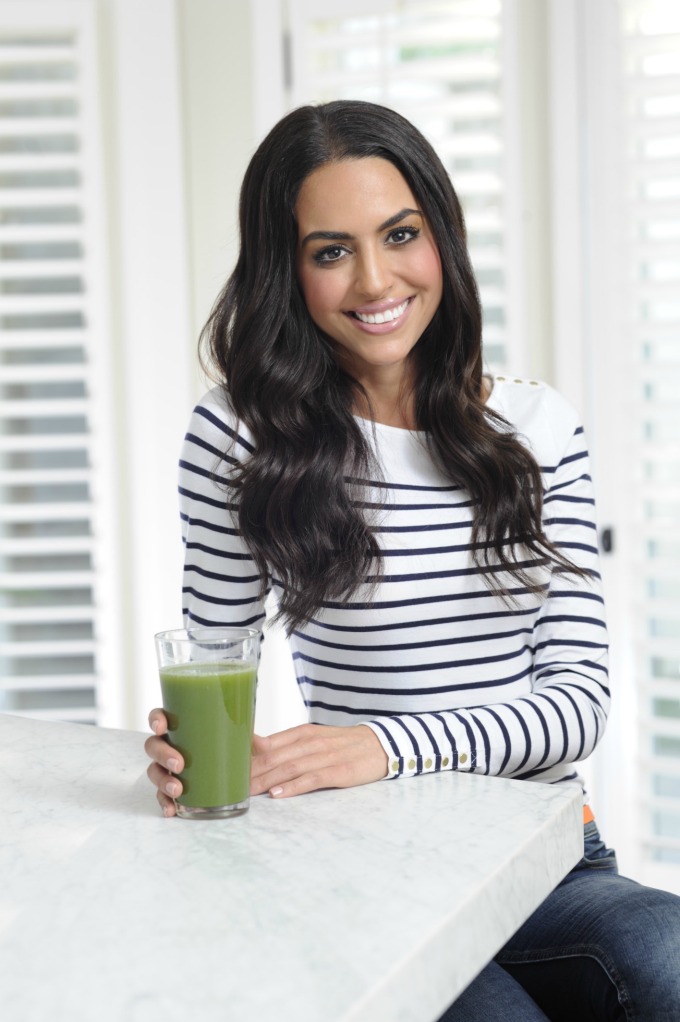 Skin Potion
Here are the ingredients you need:
Smart Water (1L): The reason I choose Smart Water Brand is because it has added electrolytes that give you an extra boost of hydration. A lot of sports drinks have these extra electrolytes, but also have a lot of extra sugar and calories. Smart Water tastes fresh and has the benefits without the extra junk.
Green Tea: Green tea is a miracle ingredient! First of all, it's an extremely potent antioxidant. One of the antioxidants it contains has been shown to prevent chronic acne breakouts. It also acts as an anti-inflammatory, with studies even showing it effective in preventing rosacea (a skin condition). It protects against sun damage, and helps prevent the development of skin cancer cells. Furthermore, it contains "polyphenols" which can slow the development of some signs of aging! It's such an easy way to get so many amazing benefits! Hence, miracle. 
Pure Blueberry Juice (Trader Joe's Brand): When it comes to berries, dark, rich color signifies stronger anti-oxidant properties. So like green tea, blueberries are packed with antioxidants to keep your skin cells renewed and refreshed. Blueberries are also packed with Vitamin C (another antioxidant) that promotes collagen production and keeps your skin plump and beautiful.
Emergen-C: Emergen-C is simply Vitamin C in a convenient, flavored packet. Also an antioxidant, Vitamin C has all of the above benefits, plus some. It also helps reduce pigmentation and sunspots, and can actually reverse sun damage to your skin. Another reason I add this boost of Vitamin C is because when you mix citrus with green tea, the antioxidants aren't digested as quickly, so they remain in the body longer and have a longer benefit. So the Emergen-C boosts the power of the Green Tea! You can find Emergen-C at a grocery store or pharmacy. My favorite flavor is tangerine; it tastes great with all the other ingredients and has the lowest amount of sugar (5g). 
How To Make Skin Potion With Smart Water
It's so easy to make this!
1. The first step is to brew your green tea, then set it aside so it has time to cool while you add the other ingredients.
*Note – if you are in a hurry, you don't necessarily have to brew the green tea. Sometimes I just squeeze a green tea bag into a water bottle and shake it up. Even though steeping and heating the tea gives you the most benefit, you will still get great antioxidant effects.
2. You'll need your water bottle to be half full so we can fill the other half with all of the good stuff. Pour half of it out into a glass (and ideally drink it).
3. Next, add in the blueberry juice so that your bottle is 3/4 full
4. Mix in the Emergen-C and shake up the bottle so it dissolves.
5. Last but not least, top off the rest of the bottle with the green tea once it's cooled.
The beauty of this drink (no pun intended) is that not only does it taste great; the entire bottle will last you all day, and it's only about 7 grams of sugar and 10 calories. This is such a better option than buying an artificial juice packed with sugar and calories (many juice drinks are upwards to 100 calories and 20 grams of sugar per serving).
So, put the cap on, shake it up, and enjoy guilt-free!
Dr. Mona