The Dolittle move is in theaters right now. Earlier this week Sophie, Jake and I got to see an early screening of the movie, and it was super cute. In fact, not only was it cute (and funny), it was the first time that both my kids sat through an entire movie. Sleepless moms, you know what a big deal that is.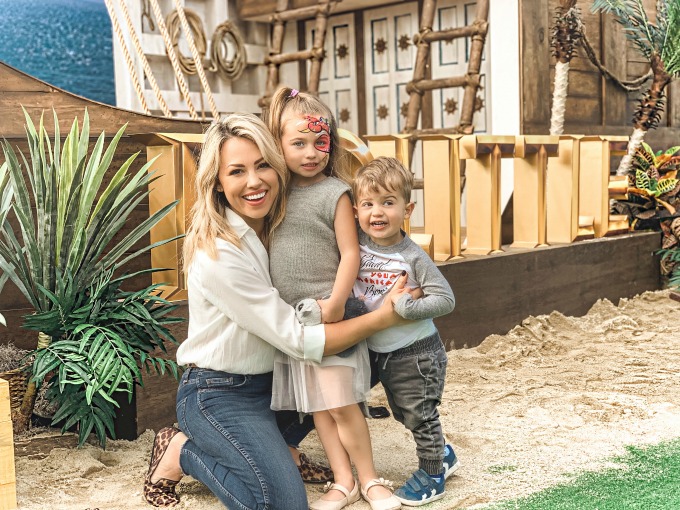 Dolittle
There have been a few Doctor Dolittle movies in the past, but this one with Robert Downey Jr is my new favorite. Set in Victorian England, the movie starts with Dr. Dolittle having hidden himself away in Dolittle Manner, after having lost his wife seven years earlier, with only his menagerie of exotic animals for company.
You will probably recognize a lot of the animals' voices, including an anxious gorilla (Rami Malek), an enthusiastic but bird-brained duck (Octavia Spencer), a bickering duo of a cynical ostrich (Kumail Nanjiani) and an upbeat polar bear (John Cena) and a headstrong parrot (Emma Thompson), who serves as Dolittle's most trusted advisor and confidante.
When the young queen falls ill, Dolittle sets sail with his animal friends on an epic adventure to a mythical island in search of a cure. During this journey, he regains his wit and courage as he crosses old adversaries and discovers wondrous creatures.
Dolittle was entertaining from the start to the end. Definitely a must see for your family.
Jessica  — Mom of Sophie & Jake