I love this project!
My husband thought I was a tad crazy when I told him I wanted to do this, but he caved and made a trip to Home Depot to get the supplies I needed to create a DIY faux German smear. He actually said, well if it doesn't turn out, at least it would be easy to tear down! Nice.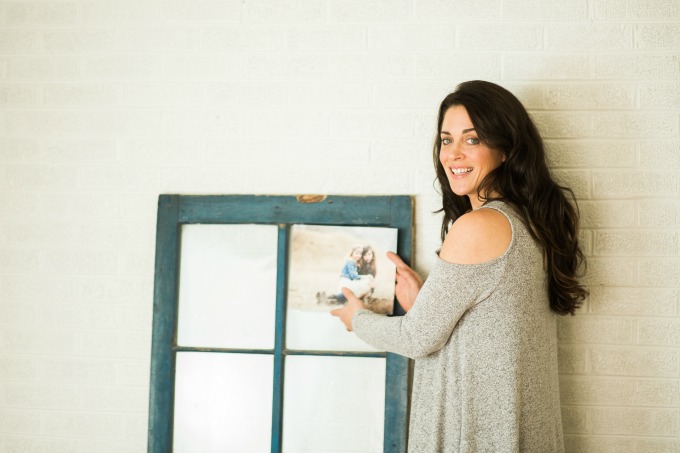 DIY Faux German Smear
I started with getting faux brick wall panels (about $26 per panel) delivered by my loving husband who had such faith in me . My husband put up the panels with a brad nailer. Once up, I could start the fun.
First, get a 3 – 5 inch plastic putty knife. A metal one will scrape too hard against the faux brick. Then start slapping on premixed drywall joint compound. You will want to put on a healthy amount and start scraping up and down and also side to side to cover the 1970 brick look and fill in all the lines.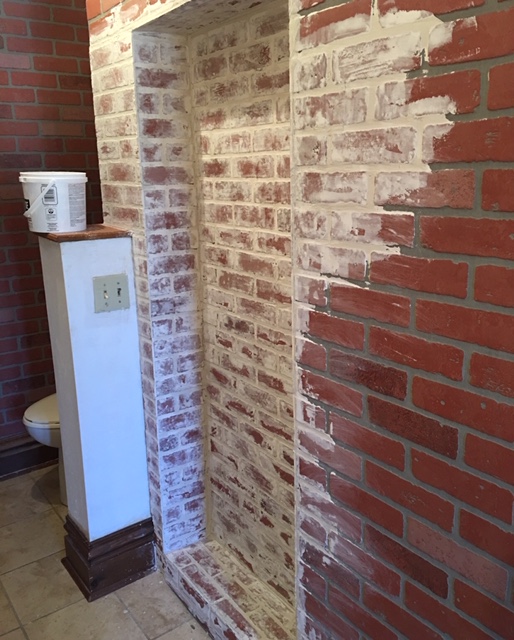 You will want a large bucket filled with warm water handy with a few rags in it. Take a wet rag from your bucket to start washing off the joint compound from some of the brick – just the brick and not the lines. This is where your artistic side can kick in! I chose to wash off a good amount of the brick to expose more color. If you want more of a whiteout brick look, don't wash as much off. You can always add more joint compound after the fact, which I did do in some spots.
Once you have your desired look, you will follow up with a white wash mix of white paint and water to seal the wall. I used about 60/40 paint to water ratio and a regular paint brush.
I happened to have some grey and mocha colored paint handy, so I also watered those down and added that to some of the brick in random spots. You could go back and forth adding color, whitewash, more joint compound all day long. That is why I thought this project was so much fun, I could mess around with it off and on throughout the day. Which is nice, because I was constantly interrupted with the typical toddler problems that erupt every 20 minutes.
I love this look and I'm happy how it turned out.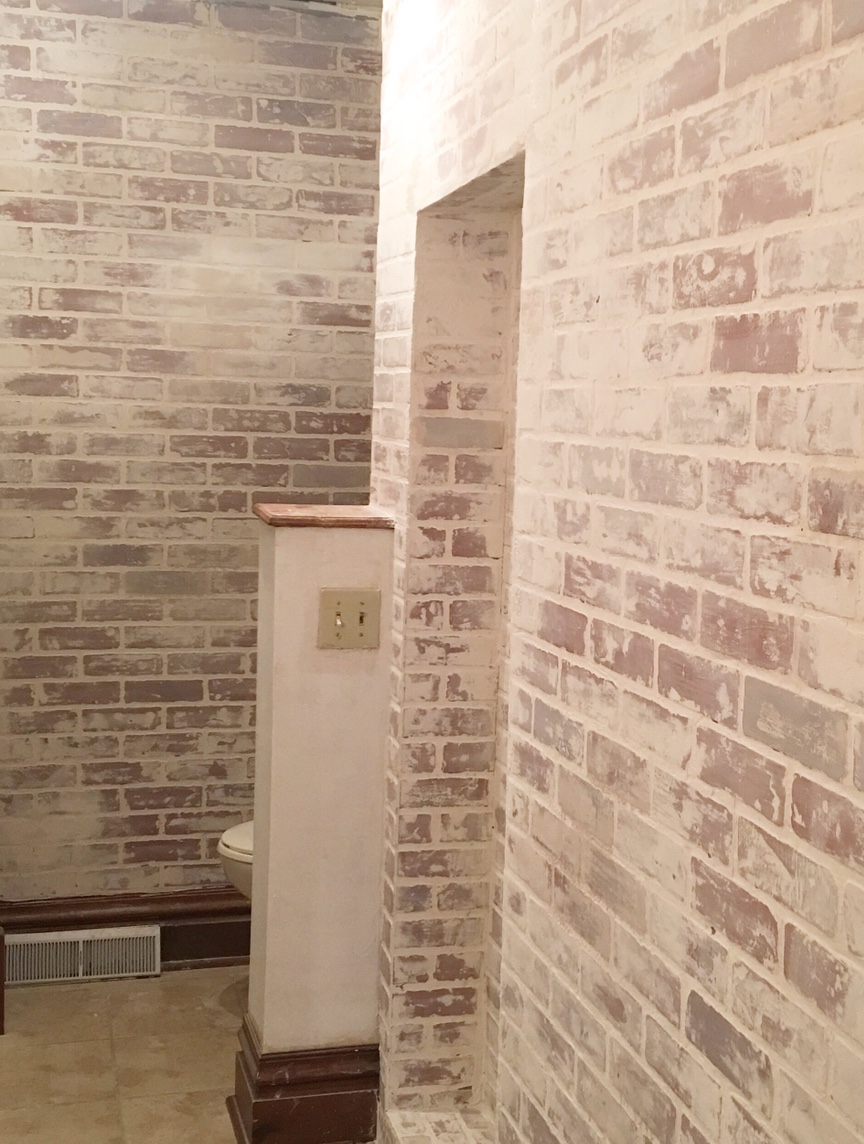 Like most of our crazy projects around this beautiful farmhouse, this one remains half done, lol.
We are adding shiplap to the adjacent walls, as well as a new chandelier and vanity. Can't wait to finish the bathroom, and also find more walls to smear!
Lynnaya — Mom of Elly Mae, Ava, & Eli