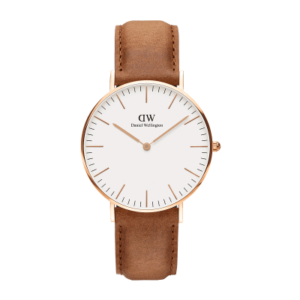 "Nowadays, I don't have the luxury of taking a lot of time to get ready. Juggling a newborn and a toddler gives me maybe 10 minutes at best to get dressed! Luckily, my Daniel Wellington watches are a staple piece to every outfit and not only help me stay on time, but always completes my look." — Jessica
You can find Daniel Wellington here.
Use code JESSICAHALL at checkout for a discount!
Jessica  — Mom of Sophie & Jake