Picking out the best ride for your baby is much like buying a car. Is it comfortable? Safe? Stylish? There's definitely a list of must haves when it comes to the right stroller for my babies, and I'm happy to report that Cybex has them all.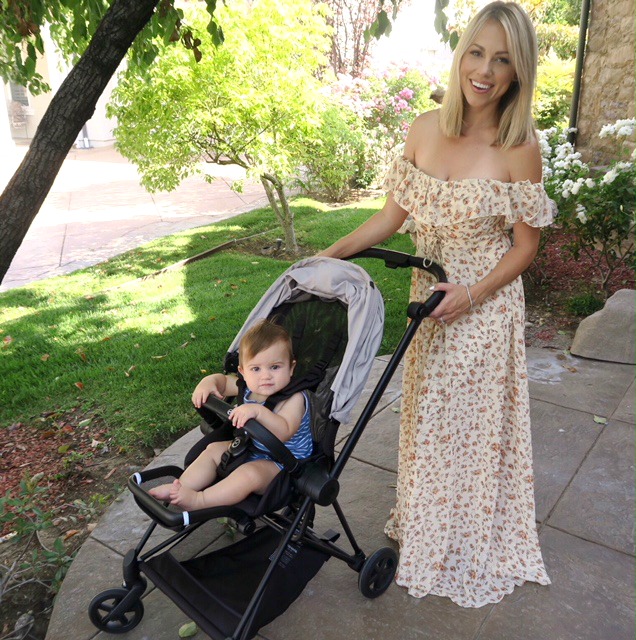 Cybex Strollers
I have the Cybex Mios, and Jake approves, just look at that face! To start, this style provides maximum stability in a lightweight frame, offering an airy, floating appearance. In addition, it has a retro-modern seat design feature with breathable mesh to not only support the lightweight aspect, but also helps to regulate the child's body temperature (this is a must during the hot summer months!). The narrow design glides through many different settings, whether I'm out grabbing lunch at the mall, shopping at the grocery store, or strolling through the park. This stroller is compact, flexible, functional, and stylish, which is perfect for the modern parent, like me!
In addition to their amazing strollers, Cybex also offers car seats and baby carriers in a variety of styles. The Cloud Q is my favorite and my go-to, rear-facing car seat for Jake. This model is perfect for infants all the way up to 18 months, so we have a little more than 6 months left with this one!
To find out more about Cybex, click here!
Jessica  — Mom of Sophie & Jake