Sophie and Mikey are enjoying playing with their new Cuddle + Kind dolls. Sophie has Chelsea the Cat and Mikey has Benedict the Bunny. As a parent, I am always on the lookout for high quality, safe, cuddly, and fun toys. Cuddle + Kind is a small, handmade brand aiming to make a big difference in the world.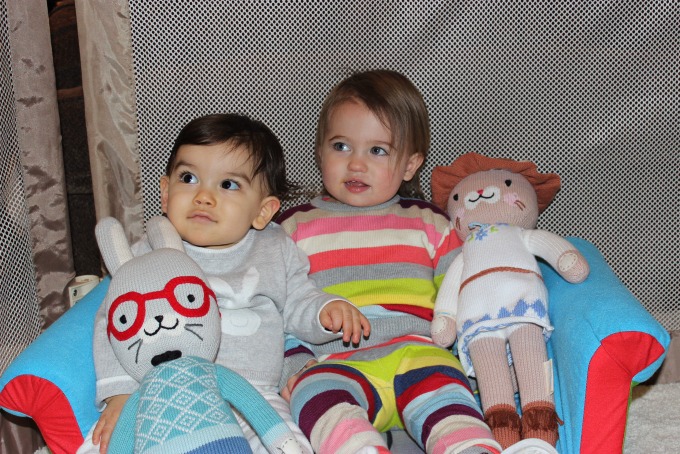 Cuddle + Kind
Every ethically produced, hand-knit doll provides 10 meals to children in need. All of the Cuddle + Kind dolls are handcrafted by women artisans in Peru, providing them with a sustainable, fair trade income, and Cuddle + Kind has a goal to provide 1 million meals to children in need.
A company helping to fight childhood hunger all while providing our children with imagination and fun is a great thing. I love watching our children play with their dolls, knowing they are helping with such a great cause. Check out all of the dolls on their website and help support their mission at cuddleandkind.com.
Marisa — Mom of Mikey