What a difference my mornings are from 2 1/2 years ago when I would gently be woken by the morning sun and birds chirping in the distance. Now, a wide awake toddler demanding juice, cartoons, and morning snuggles in my bed wakes me up.
Although my son sleeps in his own room in a crib I feel like he is weeks or possibly only days away from climbing out of it on his own. With a toddler bed coming in the near future, I went ahead and purchased the Summer Infant Safety Bed Rail.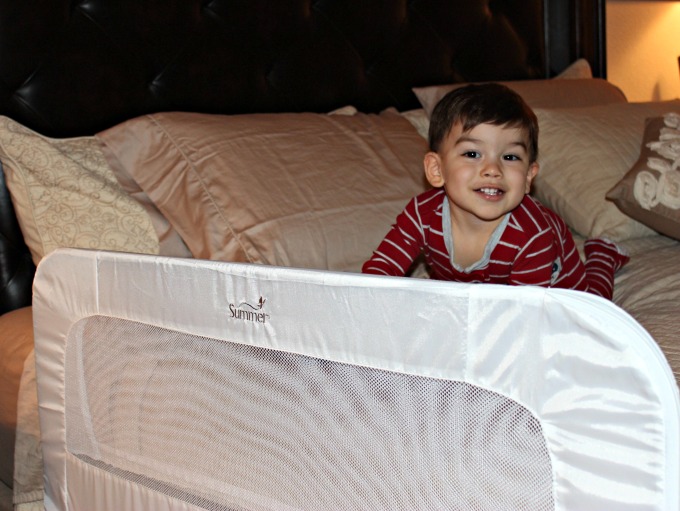 Convertible Bed Rail
The two in one convertible Crib Rail to Bed Rail is an essential item when transitioning your child from crib to toddler bed, and then again from toddler bed to adult size bed.
An additional anchor accommodates installation on twin/queen size mattresses. The bed rail folds down for parents to easily change linens. The rail requires minimal assembly for a quick and easy installation with no tools required. Make sure to purchase your bed rail from summerinfant.com.
Marisa — Mom of Mikey