Clifford The Big Red Dog is a classic. I loved reading the Clifford books when I was little, and my kids enjoy them now just as much as I did. So you can imagine how excited we all are that a new, live-action Clifford movie is coming to theaters this year! (Hint: super excited!)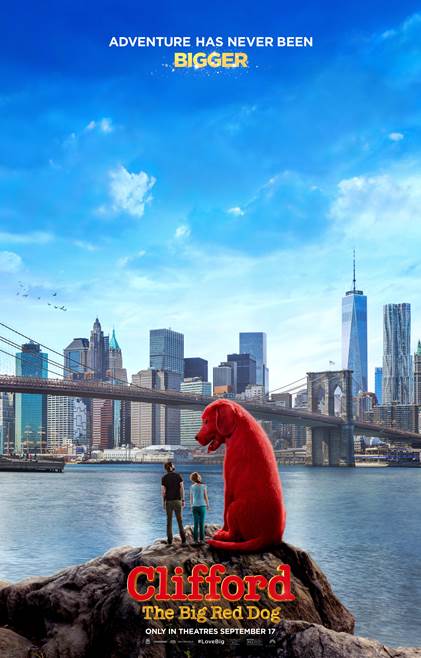 First Look At CLIFFORD THE BIG RED DOG Movie
This movie takes us all the way back to the beginning, letting us see how Emily Elizabeth and Clifford meet.
When middle-schooler Emily Elizabeth (Darby Camp) meets a magical animal rescuer (John Cleese) who gifts her a little, red puppy, she never anticipated waking up to find a giant ten-foot hound in her small New York City apartment. While her single mom (Sienna Guillory) is away for business, Emily and her fun but impulsive uncle Casey (Jack Whitehall) set out on an adventure that will keep you on the edge-of-your-seat as our heroes take a bite out of the Big Apple.
Check out the trailer:
Clifford The Big Red Dog Movie is coming to theaters September 17, 2021.
For every ❤️ or share the #CliffordMovie trailer gets, they are donating $1 to Best Friends Animal Society, up to $20,000. Visit @CliffordMovie on Instagram and give it a ❤️ to support a good cause!
Jessica  — Mom of Sophie & Jake