Like every other holiday this year, Christmas is going to look a little different. Some of our beloved traditions won't be possible, but I'm determined to make Christmas as magical as possible for my kids this year.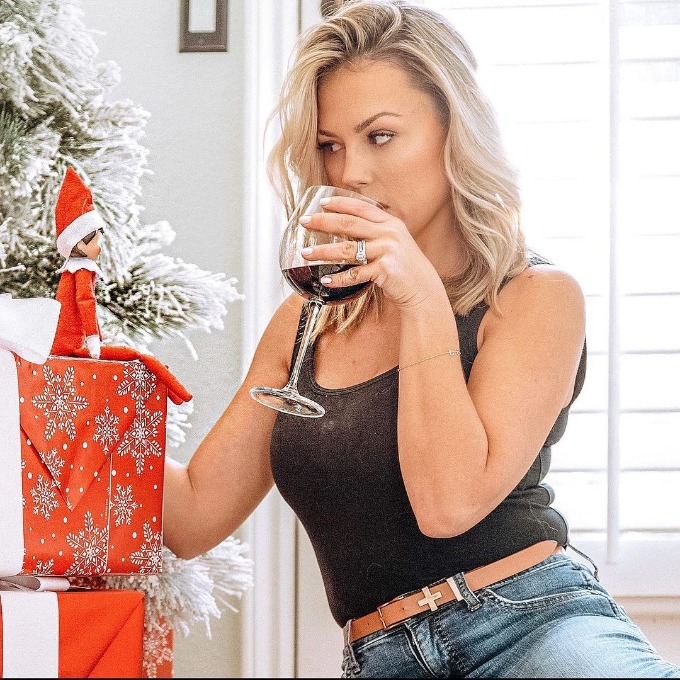 Family Christmas Traditions At Home
Here are a few things we will be doing at home this year to keep the Christmas spirit strong.
1. Read Christmas Books
Reading is always a big part of our day, and the busy Christmas season doesn't stop us. We have special Christmas books that I pull out each year to read, and I usually add a couple of new ones to the box. One of my friends actually wraps up all of her kids' Christmas books and lets them unwrap one each day to read (like and Advent calendar).
2. Elf on the Shelf
This is the first year we've invited the Elf on the Shelf to visit our house. The kids are very excited. I'm pretty sure I'm going to run out of cute things to do, or fall asleep at least once and forget to move him. But on this strange year, I'm happy to give the kids something fun to look forward to every morning.
3. Christmas Lights
The best thing about going out at night to look for Christmas lights is that it's something you can do from your car! This is one tradition that will be pretty much the same as it is every year. For extra fun, you can have the family pile in the car in Christmas pajamas and bring some hot coco with you for the ride.
4. Watch Christmas Movies
I love a good Christmas movie. In addition to all of the usual classics we watch every year, I'm looking forward to some of the new movies Netflix is dropping this year.
5. Christmas Cookies
Christmas is basically the official season of baking, so we will probably make more than a few batches of Christmas cookies in the month of December. I'm stocking up lots of red and green coloring and fun sprinkles the kids can use for decorations.
6. Write Letters to Santa
The usual Santa visit at the mall isn't going to happen this year, but we are excited to try the virtual Santa – The Experience video meeting. We are also going to have the kids write letters to Santa. Maybe the Elf can even deliver them to the North Pole for us!
What special things do you have planned this year to bring the holiday magic home to your kids? Drop them in the comments. And feel free to send me all of your cute Elf suggestions. I'm going to need them!
Jessica  — Mom of Sophie & Jake
*This post has been included by Twinkl among their top picks for their favorite Christmas traditions.