One of my favorite holiday traditions is making my kids their Christmas Eve Box. This is a box full of goodies that I collect for them during the month of December to welcome Christmas!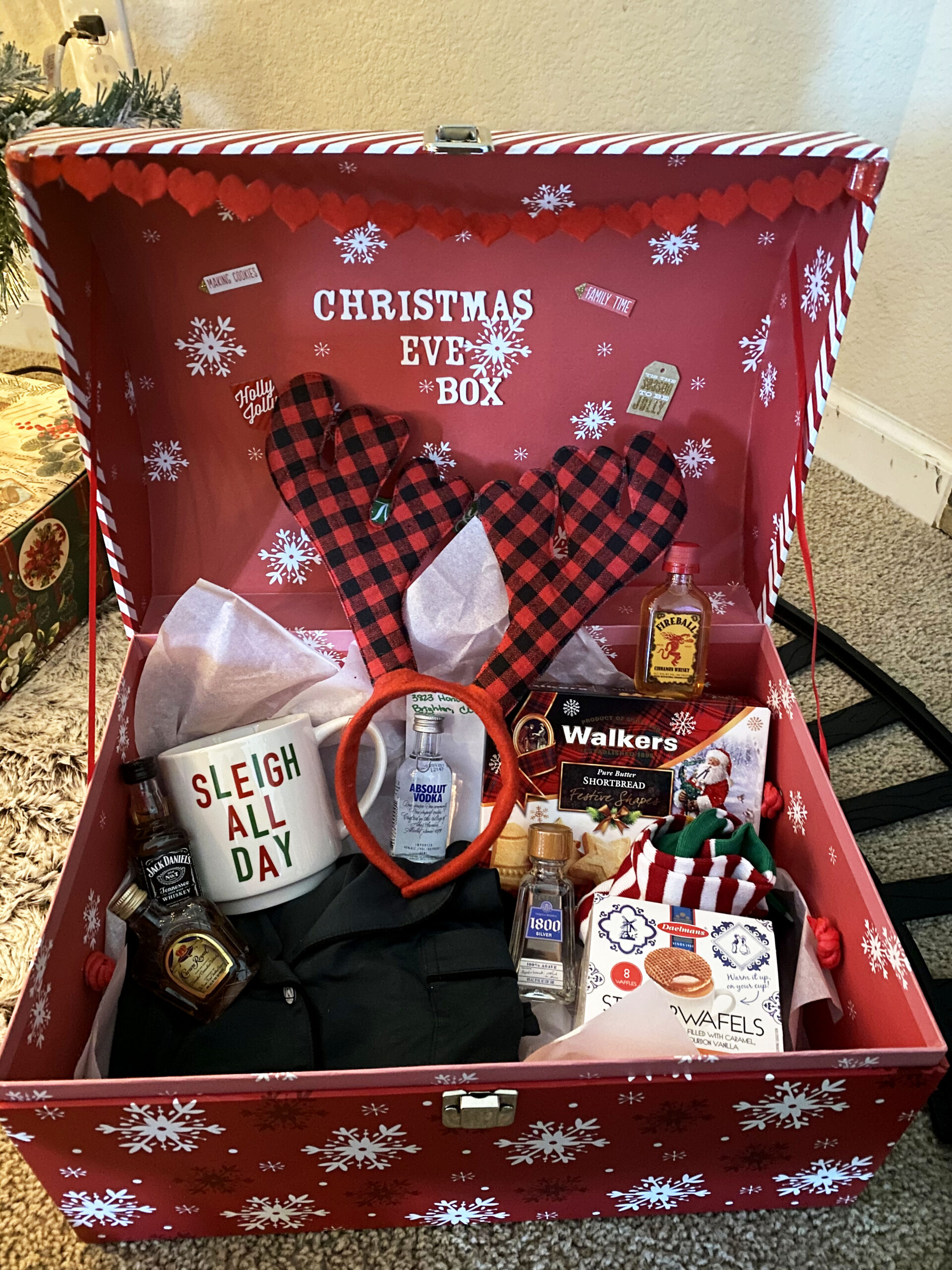 The Christmas Eve Box Tradition
I always include a new pair of holiday pajamas to wear on Christmas morning as well as a pair of new slippers or funny socks to wear. Next, a Christmas Book or holiday themed puzzle.
This year I picked a Rudolph the Red Nose Reindeer book for my 20 month old who loves everything reindeer related.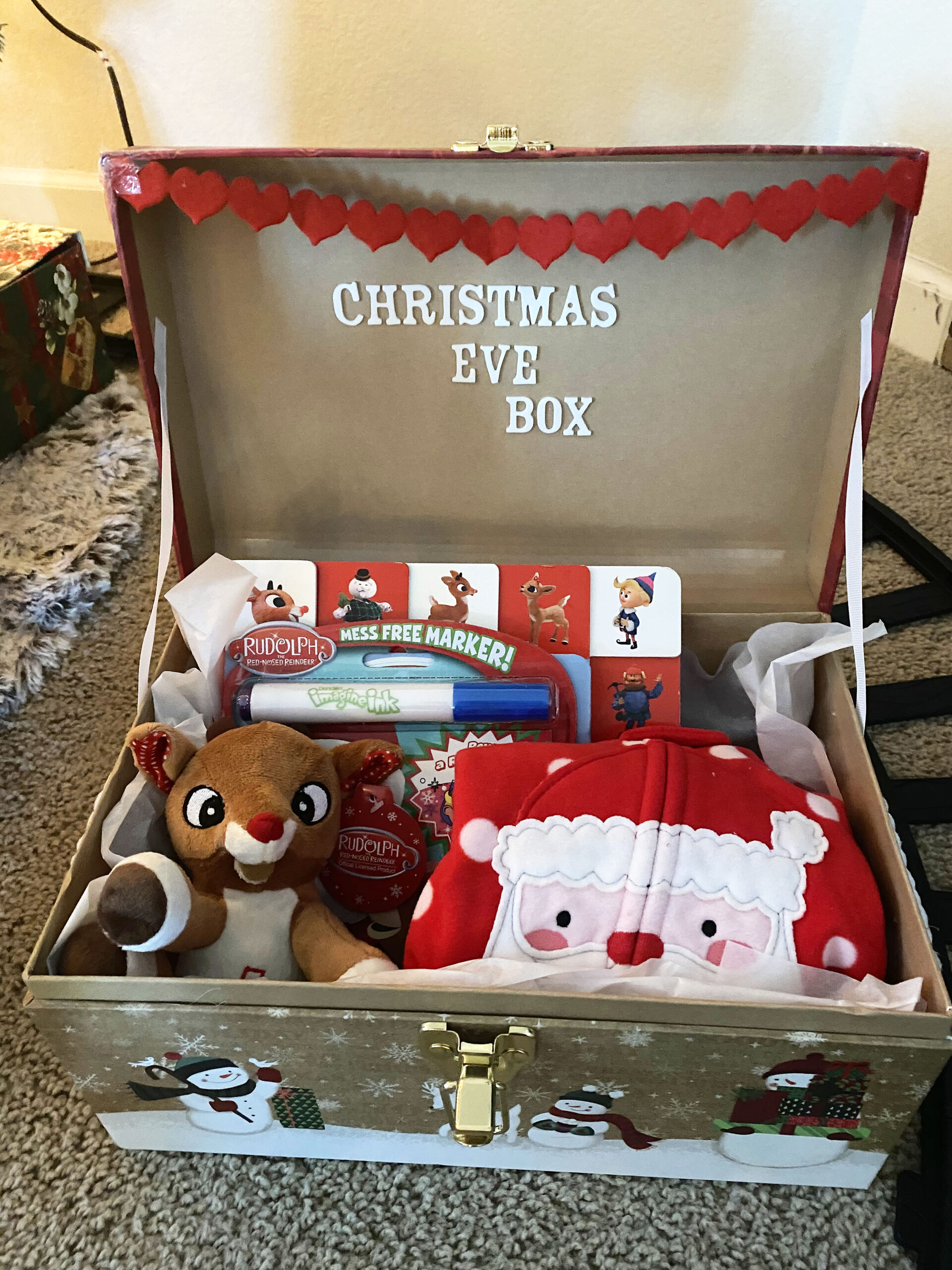 Another fun thing to include is a family game to play, or a Christmas movie to watch together.
A few other fun ideas for your Christmas Eve Box could be; popcorn, hot cocoa, marshmallows, or an arts and crafts activity to make. You really can't go wrong with what you put into your box and the great part is that you get to personalize them to each child.
Since I have an adult child and a 20-month old, their boxes are very different!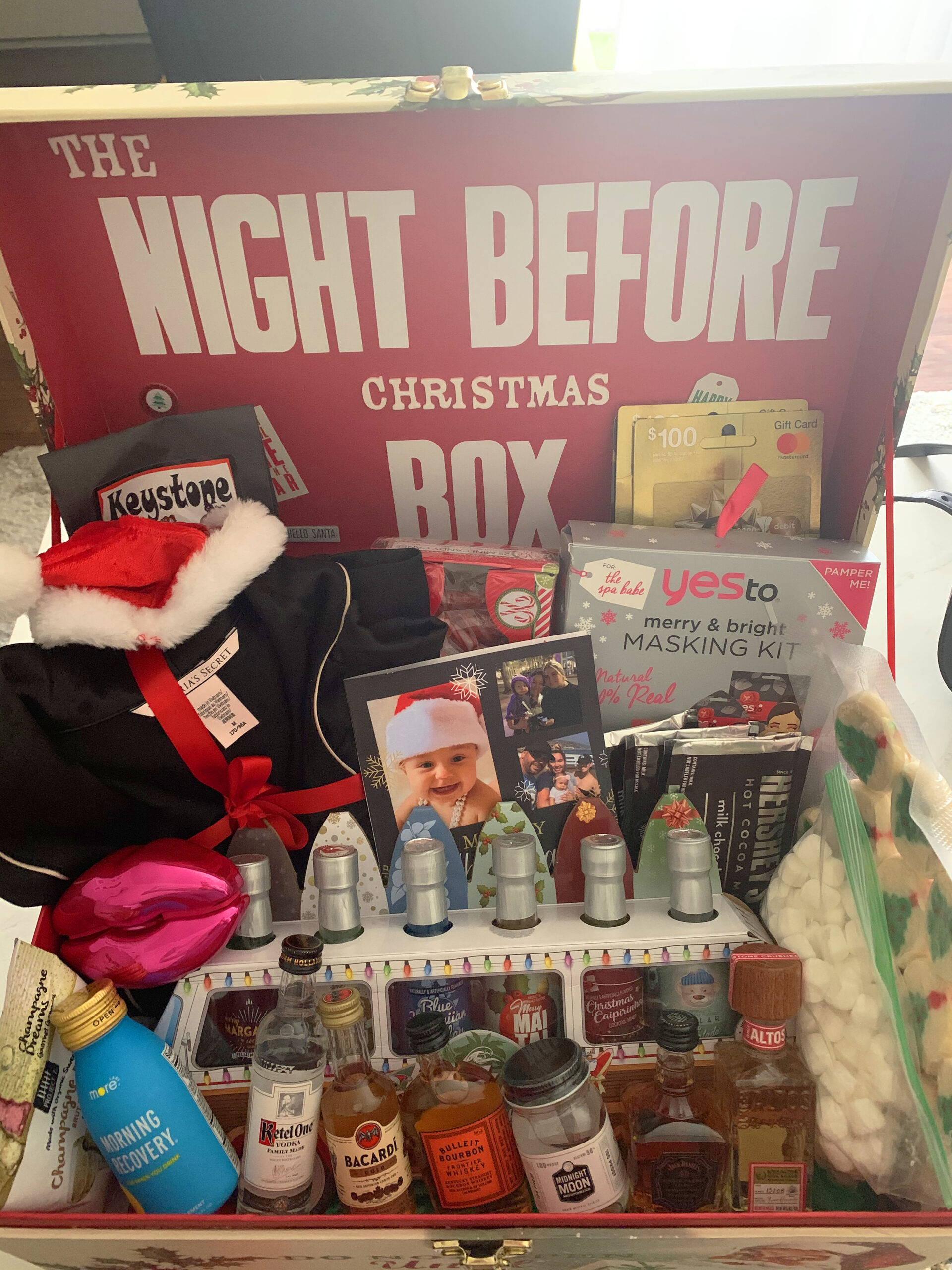 Last year, my oldest got an array of mini-liquors and mixers, while the youngest got teethers and a holiday plush toy.
I hope you enjoy this fun holiday tradition and relish the last couple days before Christmas!
Denise — Mom of Nicole and Gigi