Chocolate and peanut butter has to be the best flavor combo! Let's add some healthy carbs and protein, and here's your perfect workout, park time, any time snack! Chocolate chip peanut butter protein balls are an easy, make-ahead treat. You can keep them in the fridge for up to a week or freeze in a Ziploc bag. No baking necessary!
You can really use any ingredients you have on hand, especially if you need to modify for a food allergy, or add different flavors. A food processor is useful, but this recipe comes together easily with just a bowl and spoon, or your hands! Even the kids will have fun rolling these yummy bites into little shaped balls! I enjoy eating these straight out of the fridge for a breakfast delight with some fruit, or broken up on top of my yogurt or smoothie bowl. They also satisfy that after lunch/dinner sweet tooth, and are great for an afternoon energy boost! Hope you enjoy! Let me know what flavor combinations you come up with!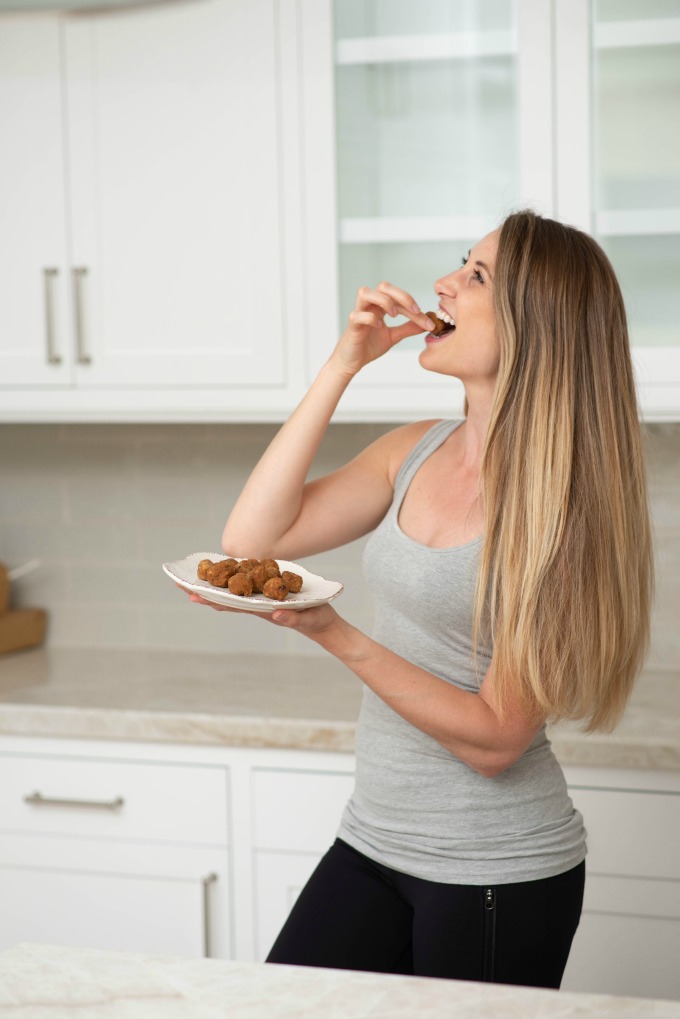 Chocolate Chip Peanut Butter Protein Balls
Ingredients:
1 cup dry oats (gluten free option)
½ cup unsalted peanut butter (check your labels for added sugar! Use nut butter for peanut allergy)
1/3 cup agave syrup (maple syrup, honey or molasses works too!)
1 cup unsweetened shredded coconut
½ dark chocolate chips (I've been loving the Enjoy Life Brand since its allergy free and tasty!)
1 scoop vanilla protein powder of choice
1 tsp vanilla
Dash of pink Himalayan sea salt
Add all ingredients to a large bowl and mix until well incorporated. The dough should come together easily and hold into balls. Add more coconut if it's too wet, and more peanut butter or agave if it's too dry.
Makes 12 balls
Calories 184 per ball
Fat 10.5 g
Carbs 18.1 g
Protein 5.8 g
Leann