All I have is this to say….GO FOR IT!
And when you're trying out the new cauliflower crust and more go for the best! Cali'flour foods!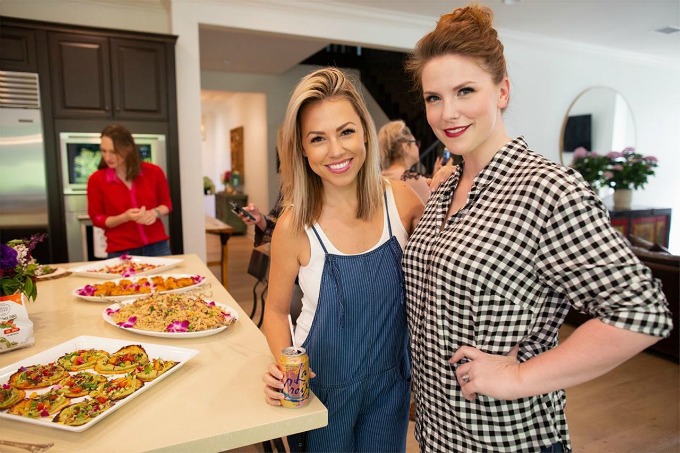 Our dear friend, Ashley Jones, invited us into her home for a fun luncheon teaching us all about Cali'flour's amazing products and fun recipes. I could not be more inspired by Amy Lacey, the founder. Talk about one boss babe mama – her story is simply amazing.
When diagnosed with lupus in 2010 she had to make hard changes affecting not only her but also her family. Along the way, one led her to living a gluten free lifestyle in search of relief from inflammation. She discovered how cauliflower could be used in the place of many favorite foods. But back then, it was buying a head of the vegetable and making it work! Now, thanks to her and her team, we have so many more options!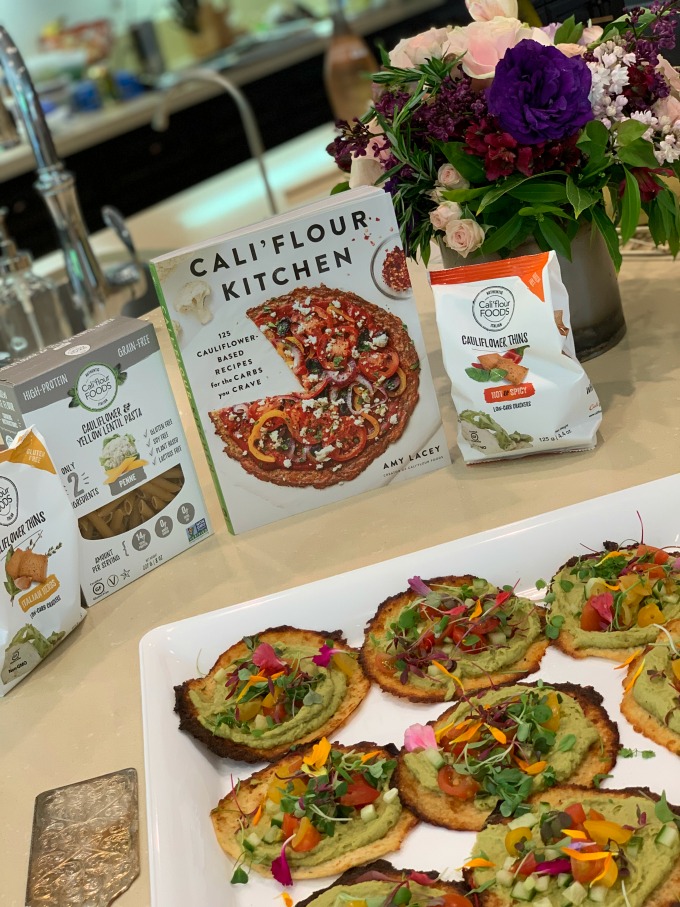 Among delicious cali'flour crusts used for both savory and dessert pizzas that Chef Ameera made for us, we dined on a pasta salad, lasagna, and delicious crackers. Everything had a fun southwest flare since our host is a Texas gal.We also got a look at their new cookbook. It's packed with recipes that can make all your comfort food cravings more guilt free, plus a great way to get more veggies into your kiddo's diets!
I can't wait to munch on that yummy cali'flour crust again—it'll be hard to share!!
Caitlin — Mom of Odin