We've been at our cabin for the last couple of weeks social distancing with family. It's something I really look forward to each year. We are creating memories and traditions that are so special. While I want to make sure I'm really present in the moment while we are there, I also want to capture some of those special summer memories with my camera, so we can look back and enjoy them for years. Here are a few of my best tips for capturing summer memories.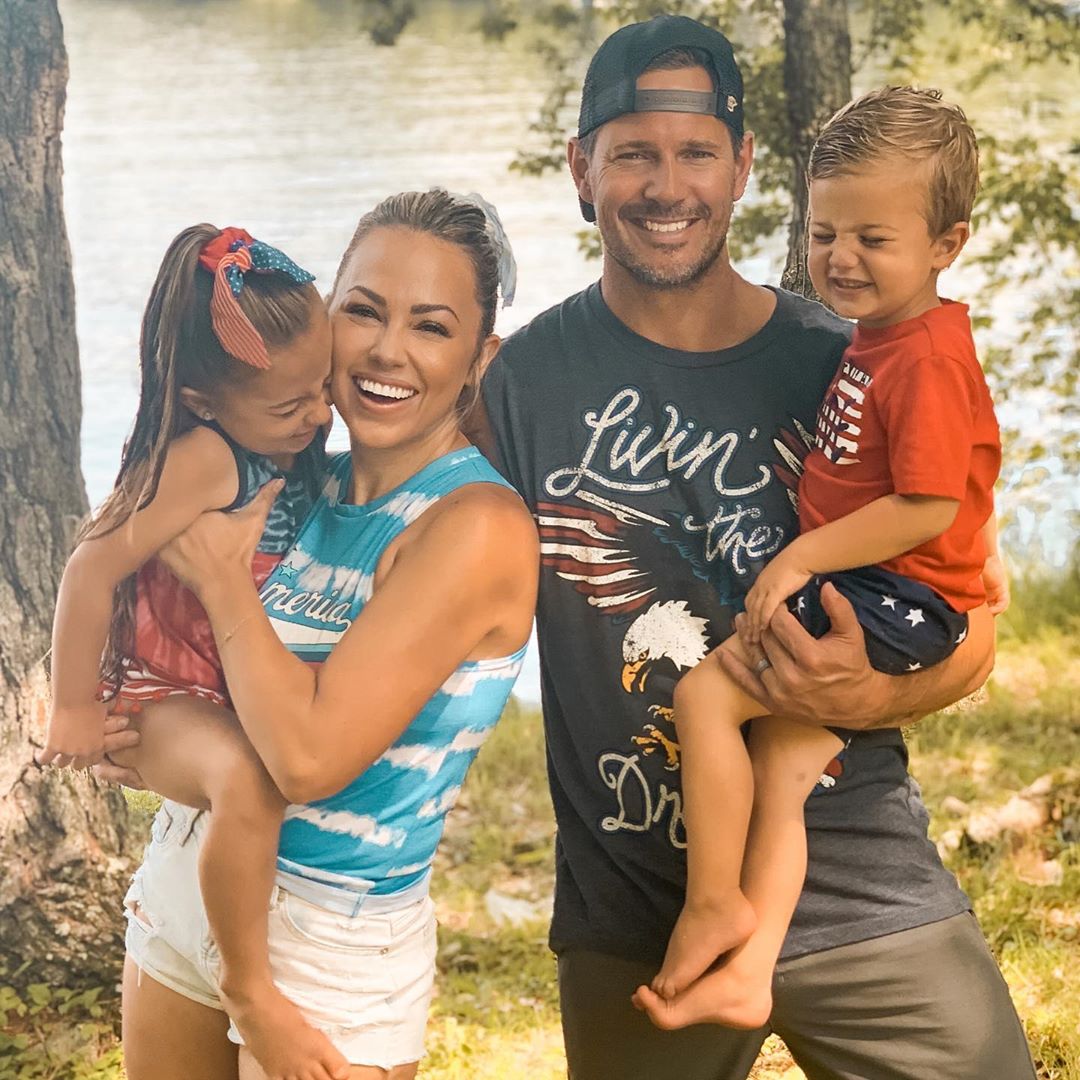 Capturing Summer Memories With Your Camera
The first one is probably the most important tip of all…
Don't worry about getting the perfect family photo every time.
This isn't the moment to make everyone pose for a bunch of pictures when they would rather be running around or heading out to the lake. You can book a session with a photographer to get those kind of shots (which are also special). The quick photos you take on vacation – everyone smooshed together in the frame for a selfie, kids making the most kid-like faces that aren't exactly smiles, and non-coordinating clothes – will give you the chance to capture everyone's personality in a special way.
Take pictures without the kids.
I love those family pictures, and capturing all of the little things my kids do, but just like it's important to spend one-on-one time with your partner, it's important to snap pictures of just the two of you together, too. I love being able to look back at pictures of my parents together from when I was young and getting a feeling for the kind of adults they were outside of being mom and dad. I know Sophie and Jake will be happy to have these pictures when they are grown up, too.
Get a picture of that outfit your kids wants to wear EVERY.SINGLE.DAY.
Listen, Jake loves his Hulk shirt. If I let him, he would wear it 24/7 and never take it off. Right now I'm rolling my eyes a bit, and inwardly grumbling that I have ten thousand pictures of him dressed up like the Hulk. But in three or five years? I'm going to cherish every single one. And in ten years? I'm pretty sure I'll cry while looking at them. Photograph these seasons of everyday life.
Let their favorite toys stay in the frame.
Right now Sophie loves her Barbie dolls, and she almost always has one with her. For perfectly posed photos, you are going to want to hand your kids a flower, or vintage toy, or something else classy to hold. But when you are capturing summer memories, you have to get a few shots with the Barbie doll or Blue's Clues bag or Frozen tiara.
I hope you are having lots of fun this summer, making amazing memories, and capturing the little moments with your camera.
Jessica  — Mom of Sophie & Jake