One of my favorite things to do when I was a kid was to pitch a tent in the backyard and go camping! My kids are little, but we have already started backyard camping with them. It's a fun way to get outside, and a great way to prepare them for real camping, if that is something your family enjoys doing.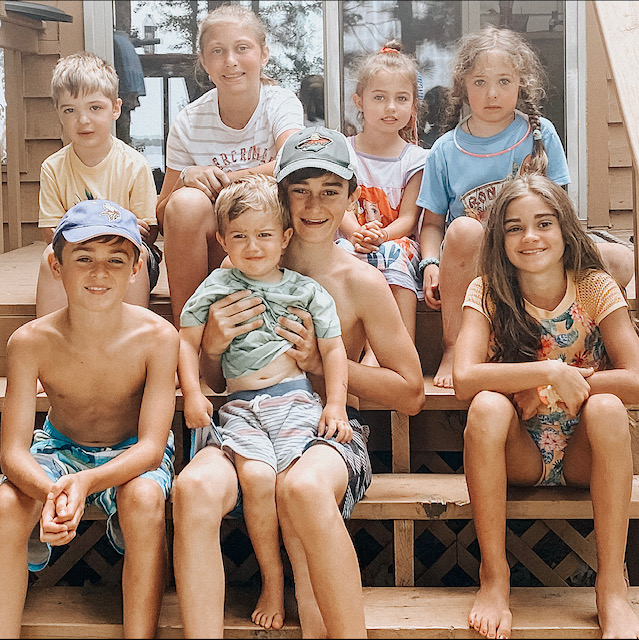 Camping At Home With Kids
1. Take the time to pitch a tent. If your kids are young, they might not end up sleeping in the tent all night, so don't feel discouraged if you all end up moving inside at some point (at least you will get to sleep in your cozy bed with the air conditioning!). Having a real tent out in the yard does increase the chances that they will stay outside with you all night. And it's just more fun!
2. Bring great snacks. Camping is all about the snacking! S'mores, hot dogs roasted over the fire (or the grill, you are in your backyard, after all), watermelon, water, etc. Pack everything you need in a cooler, so you can take it all outside in one trip.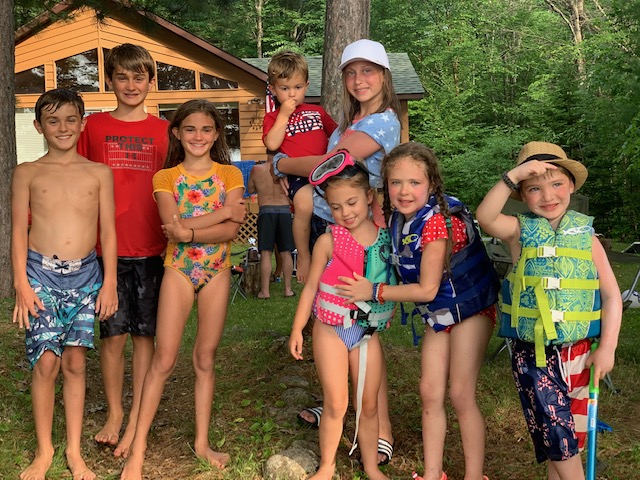 3. Plan some activities. Start with the classics while there is light outside. We love ring toss, horseshoes, and races. If you live near a lake, you can swim or boat. As the sun goes down, you can bring out the sparklers, make a fire (s'mores require freshly roasted marshmallows, after all), sing old fashioned camp songs, and maybe even tell some scary (or funny!) stories if that's something your kids would enjoy. And when it's really dark, you can lay under the stars and teach your kids all about the constellations. If  you have a telescope this could be a great time to bring it out, but if you don't you might want to check out some of the cool star-gazing apps that are available to help you explore the night sky.
4. Bring a friend (or two). If you have close friends or family who live nearby, it can be fun to camp out together. When we get together with family at our cabin in the summer, we love to let the kids all camp out together (with the grown-ups supervising) at least one night while we are there.
Have you tried camping in the backyard with your kids?
Jessica  — Mom of Sophie & Jake