Happy New Year Sleepless Mamas! My year has been off to a slow start, I came down with a cold so I'll jump right into all those New Year resolutions once I'm feeling 100%…The weather has been gloomy and rainy here in LA, and I was craving a meal that was warm, filling and a little spicy. Since I'm cooped up at home, I had to get a little creative with what I had on hand. I always have boxes of my favorite Banza pasta in the pantry; I had some tortillas in the freezer and a jar of enchilada sauce- BOOM – Banza Enchiladas!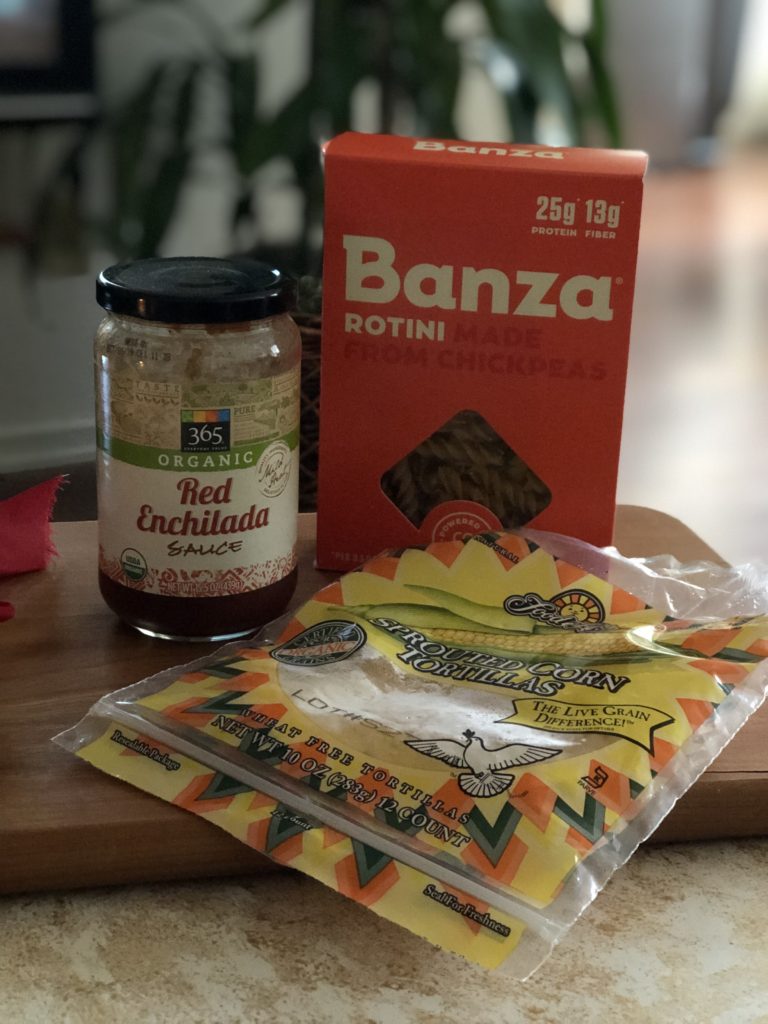 Who says pasta is strictly Italian? I put a Mexican twist on this rotini and it hit the spot! When looking for tortillas, I found this sprouted corn style from Ezekiel. Sprouted beans and grains are easier for the body to digest, so if you are usually sensitive, give this a try! They also freeze really well if you only eat tortillas once in a while like me. Jarred sauce makes prepping these enchiladas a breeze. Make sure you check out the listed ingredients for added sugars and anything else you are trying to avoid. I topped mine with cheddar cheese, but some dairy free cheese or guacamole would be delicious! Wash down with a skinny margarita or light beer because…balance. : )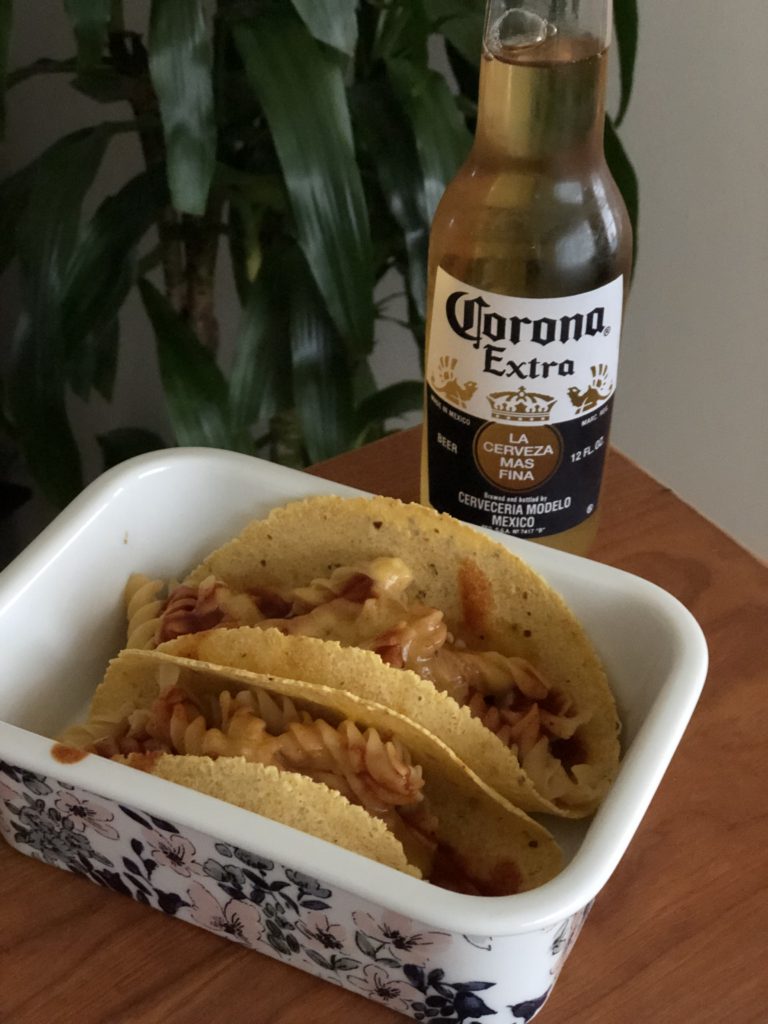 Banza Enchiladas
Serves 1
2 small tortillas
1 serving of your favorite Banza pasta
½ cup enchilada sauce
Optional toppings
Set oven to broil
Cook pasta according to package directions
Once pasta is cooked, toss in enchilada sauce
Shape tortillas into boats and place in oven safe dish
Fill tortillas with pasta, and add toppings
Broil for 5-10 min until your enchiladas are warm and toasty!
– Leann