After having our big 20 week ultra sound to determine the health of our baby I had a lovely chat with my doc about weight gain. The baby has a good, clear bill of health which is exciting. As for myself, I'm considered in the healthy zone of weight for my overall pregnancy. But I did gain most of that weight in a 4-week period.
This lead to conversations on what I'm eating and exercise which I can confidently say I have kept a varied diet full of fruits, veggies, grains, and protein with the occasional sweet treat in there — I may be good, but I'm not THAT good. Plus, I have been busy, on my feet with working, doing some prenatal yoga (it's amazing!), as well as going on walks.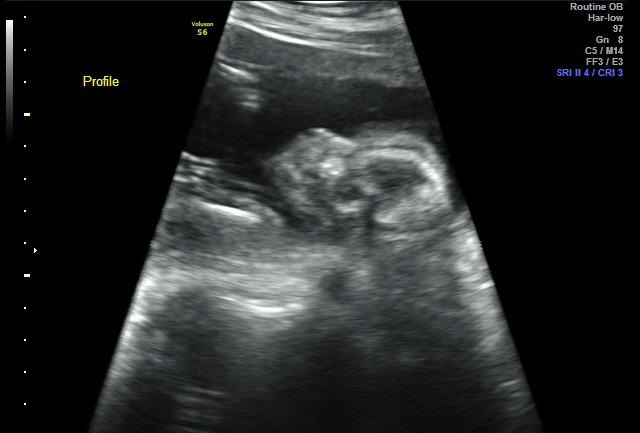 Baby's First Growth Spurt
Once the air was cleared, it seems as though my husband and I are destined to have a rather large baby. Greeeeeeat. Along with the baby measuring a full week larger than we thought comes me, and my belly. I cannot believe the amount of comments I get from strangers asking me — at my 5 month mark — if I'm ready to deliver soon. HA! Just wait, people!!!
It's hard not to self-reflect and feel as though I'm doing something wrong, even though I've checked all the boxes of "what to do and how to be healthy in pregnancy." I have to give a major shout-out to several of my family and friends who have discussed their issues with either being too big or too small and overall weight gain on either side of the spectrum. And I say those as a "society standard" which let's face it, doesn't exist in the real world, no matter how hard we work at it. All of us are built so completely different!
So, in light of this development, I'm just rocking that bump in all it's magnificent glory. And when people ask, I just confidently reply with where I'm at. If they are going to be so bold as to comment on something they haven't a clue on, I'll be perfectly honest. If they're uncomfortable, that's their prerogative. "Oh, I'm actually only 5 months along." Their shocked faces and my big smile have definitely led to some chuckles as I walk away….on my part!
Caitlin — Mother To Be