So many friends and family told me I would have to change my home around for  baby. Although somethings have changed, such as anchoring televisions, locking cabinets, and plugging outlets, the personal decor of my home is staying the same. The bigger my son gets, the more he gets into, and I was starting to feel as if my 15 month old was running the house and getting into everything!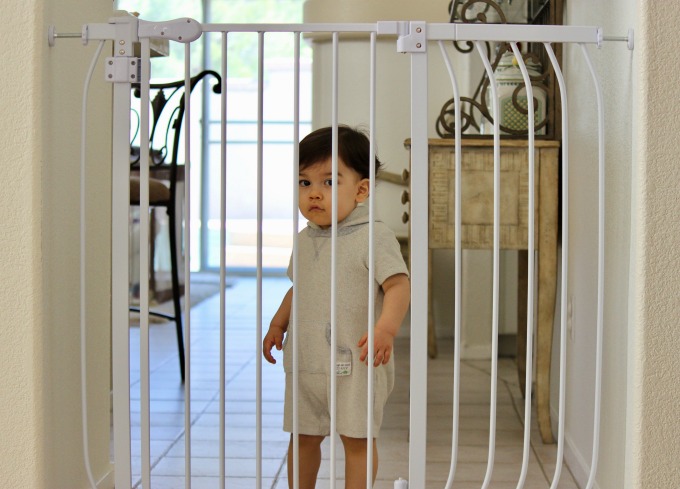 Protect Baby Without Sacrificing Style Or Function
To make sure my home stays safe, easy, and fun I have once again gone to summerinfant.com in search of the perfect baby gate. One simple search brought up so many options. For my particular space, I was looking for something that not only looked nice, but would fit beautifully under the archway that divides my formal living and dining room from the kitchen and family room. Dividing mommy's treasures from baby's toys. Summer infant once again made it easy to protect my baby without sacrificing the style or function of my home.
With clean lines crafted from metal and steel, I chose the Multi-Use Extra Tall Walk Thru Gate. This gate is made to accommodate any hallway, door frame, or staircase in the home. It stands 36″ tall and fits openings  28″- 47.5″ wide. It has auto close door that gently shuts  behind you. The multi-use gate is versatile and will also secure a barrier for pets. I love that the gate  is pressure mounted with optional hardware mounted for added security. Make sure to go to summerinfant.com for all of you baby gate needs.
Marisa — Mom of Mikey