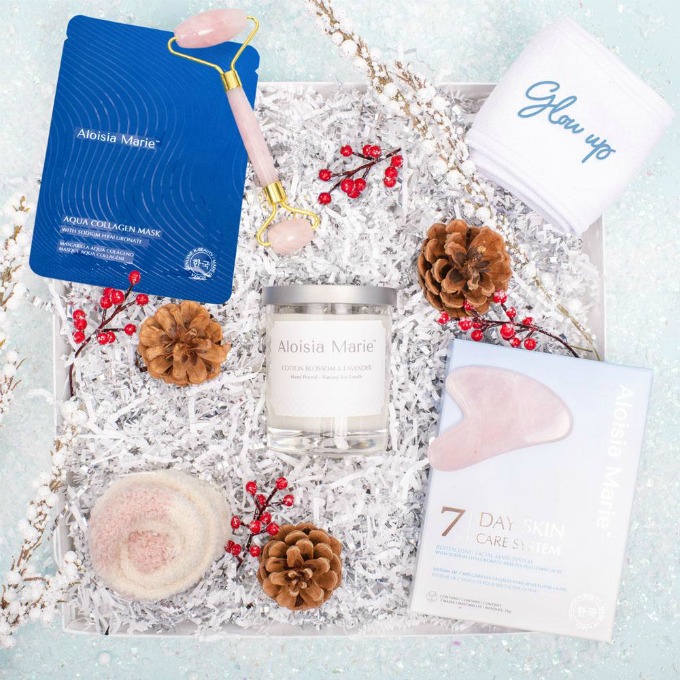 Aloisia Marie is a line of high-performance skin care that blends traditional Korean beauty principles with modern science, signature formulations, and clean, responsive ingredients to attain healthy, glowing skin. Their products were developed and produced in partnership with one of Korea's leading skin care labs, are manufactured in Korea, and include only pure, high-quality ingredients to repair, nourish, and protect skin.
I love their 7 Day Skin Care System and their Holiday mini spa set is a great gift for your favorite mom.
You can find Alosia Marie products here.
Jessica  — Mom of Sophie & Jake