We love our new AirFort! Okay, why didn't I think of this!?
Not only do my littles love this tent, but my 11 year is using it as well. There is something magical about your own little play space as a child, and I love how easy it is to put up and take down!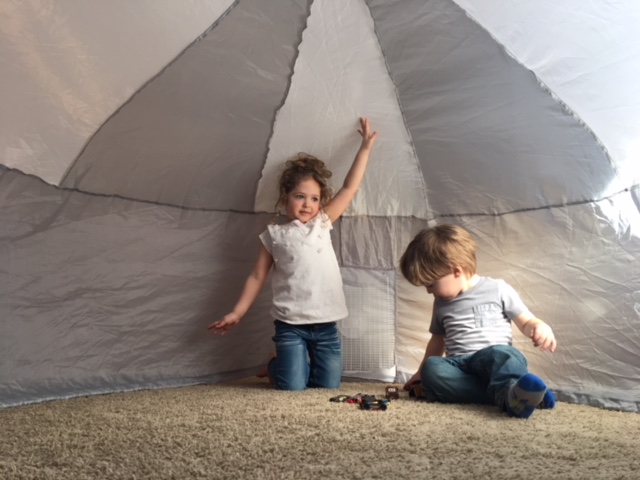 AirFort
I plan to bring this up to the cabin this summer and out on our patio for some fun summer nights! This tent has saved me during the cold, yucky indoor days that the Midwest offers as well!
I was pleasantly surprised that while in the tent you can hardly feel the fan, and it was very comfortable. Getting in and out is a breeze as well, the tent pops back up in a second! I secured the fan between a couple of shelves in our living room so even if the kids were rough getting in and out the fan would not get knocked over.
The kids love bringing their toys, blankets, and books in there. I love that I could get the dishes done without any interruptions while they enjoyed their new fort! I highly recommend this fun product!
Order yours today at: https://www.airfort.com
Lynnaya — Mom of Elly Mae, Ava, & Eli