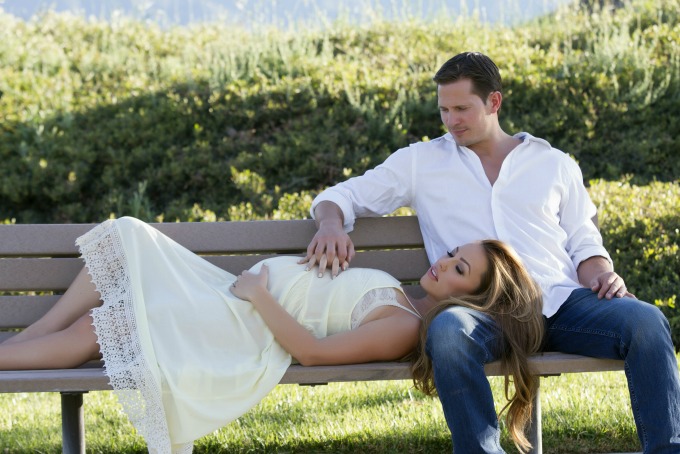 Are you feeling a bit less sexy these days? Maybe you're just not as into it as you were back in the day? Does watching TV or going to bed early seem more appealing? Don't worry because you still got it and it's in you. I'm going to help you get your "sexy" back with 5 easy steps
5 Ways To Spice Up A Relationship
Step 1: Tune It Out
Home life can become a bit busy and hectic at times, so its important to learn how to tune out the chaos and allow time to turn on your sexual side. I know, I know. It's easier said then done, but its important to remember the days before your life got so busy and treat yourself to something that you once enjoyed so much. Forget the dishes and put on something nice, turn on your seductive side, light some candles, tune everything out and enjoy! You will remember how much you liked sex and maybe look forward to getting it on the nights to come.
Step 2: Turn Yourself On
If step 1 wasn't that easy for you, maybe you need to take your mind somewhere else. You and your partner can watch something that will turn you both on. Whatever floats your boat. Just do it! Don't be ashamed to express what turns you on to your partner. We are all visual creatures, so whatever gets you going just go for it.
Step 3: Wear Something Sexy
Ok, so I'm not saying put on your most sexy piece of lingerie, but maybe just get rid of the sweats. I know they are comfortable and easy to sleep in, but they might not the best choice for an intimate night in with your partner. Wear something that makes you stand out. Something that complements your body. Make sure you feel sexy and comfortable in what you chose. Definitely make it something out of the ordinary, so it will not only turn on your partner but surprise him at the same time.
Step 4: Girls Night
Maybe you just need a girls night. Go ahead have a few cocktails, talk raunchy with your gal pals, or watch the new Magic Mike movie! Get a little excited and tipsy, come home and talk to your partner about what some of your girlfriends are doing with their partner and ask if it's something that will excite your man. Trying new things might get you both going, and you will feel good knowing you initiated it.
Step 5: Turn It Off
In this day and age it's hard to turn off technology, but you need to take that phone and turn it off! Both of you!! Use the silence to reminisce on some of the sexy times you both shared together in the past. Try and recreate an exciting date or memory and act it out again. Clear your mind and focus on each other so you can remember why you fell in love. Tell one another all the things that you think are sexy about each other.
I know all this seems like work, but every relationship akes work. So don't make excuses and try to at least take a few minutes of your day for yourself and your partner. You both deserve to feel sexy.
Jessica – Mom of Sophie