A great way to celebrate changing seasons with your kids is to read seasonal books together! I've put together a list of some of our favorite fall books you can read with your kids this year.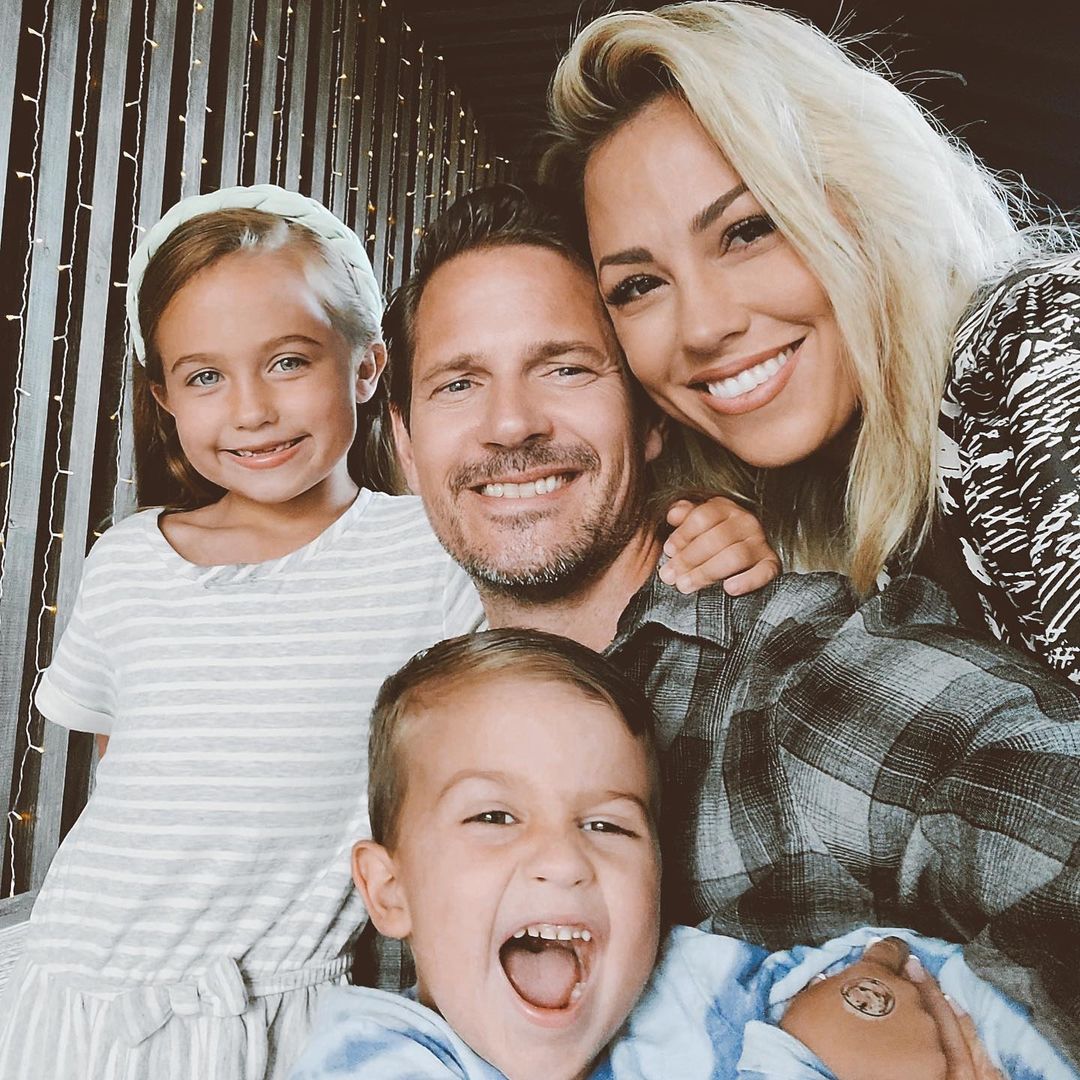 Fall Books For Kids
1. Awesome Autumn: All Kinds of Fall Facts and Fun
Autumn is awesome! Leaves change color. Animals fly south or get ready to hibernate. People harvest crops and dress up as scary creatures for Halloween. And then there are pickup football games to play, Thanksgiving foods to eat, leaf piles to jump in―all the amazing things that happen as the air turns crisp and cool. With colorful photographs, lively explanations, and classic craft ideas, Bruce Goldstone's Awesome Autumn has created a festive and fascinating exploration of autumn's awesomeness.
2. Sweep
From award-winning author Louise Greig and acclaimed illustrator Júlia Sardà comes an uplifting story about how to confront big emotions. Ed's bad mood begins as something really small, hardly a thing at all. But before long it grows, gathers pace, and spreads through the whole town. Can Ed sweep his troubles away?
3. Fall is Not Easy
You've gotta feel sorry for your average tree. It's got a lot to worry about: squirrels, thunderstorms, kids building forts. Oh yes, and then there's that business about changing colors for the fall . . . The tree in this rhyming story has its share of troubles with its fall colors. No matter what it does, nothing works out quite right. Does it end up looking like a cow? A smiley face? A jack-o-lantern? We'll never tell.
4. The Biggest Pumpkin Surprise Ever
This search-and-find novelty board book puts all of the attention on the often overlooked hero of autumn and Halloween: PUMPKINS! Search through 5 spreads to find the pumpkins hiding in various scenes that highlight both fall and Halloween themes.
5. Apple Picking Time
In the rich, warm colors of autumn, here's a slice of American history as we watch Anna and her extended family help with the town's traditional fall apple harvest.
6. Apples and Pumpkins
A young girl spends a glorious fall day picking apples and searching for the perfect pumpkin in this refreshed classic.
7. Fall Weather: Cooler Temperatures
Brr! It'-s starting to get chilly! Find out how weather changes during fall. See how people and animals get ready for cooler temperatures. Let's grab our coats and mittens! What happens in fall? Find out in the Fall's Here! series.
8. Fall Mixed Up
Fall is all mixed up in this silly book from Bob Raczka! Can you find his mistakes in the words and pictures?
9. Fletcher and the Falling Leaves
Fletcher the fox is concerned about nature and wants to understand the changing of the seasons. Young readers will share the feelings of wonder and empathy as they curl up with a parent or gather in circle time to enjoy this beautiful picture book.
10. Pumpkin Circle: The Story of a Garden
This educational exploration of a pumpkin's life-cycle is a must for any aspiring scientist or farmer!
I hope you enjoy reading these books with your little ones!
Jessica — Mom of Sophie & Jake